More than 9.4 million jobs have been excluded from the government's new Lifetime Skills Guarantee, the Labour Party has claimed.
Labour said that across the country more than a third of all current jobs will be excluded from the government's new initiative – which is set to fund courses for adults – limiting opportunities for the sectors worst affected by the pandemic to rebuild. 
The scheme has already been criticised for not covering training in industries such as retail and hospitality, and now analysis from the House of Commons Library (see table below) totals the number of jobs in each industry not represented in the offer and shows 9.4 million jobs were based in these in 2019.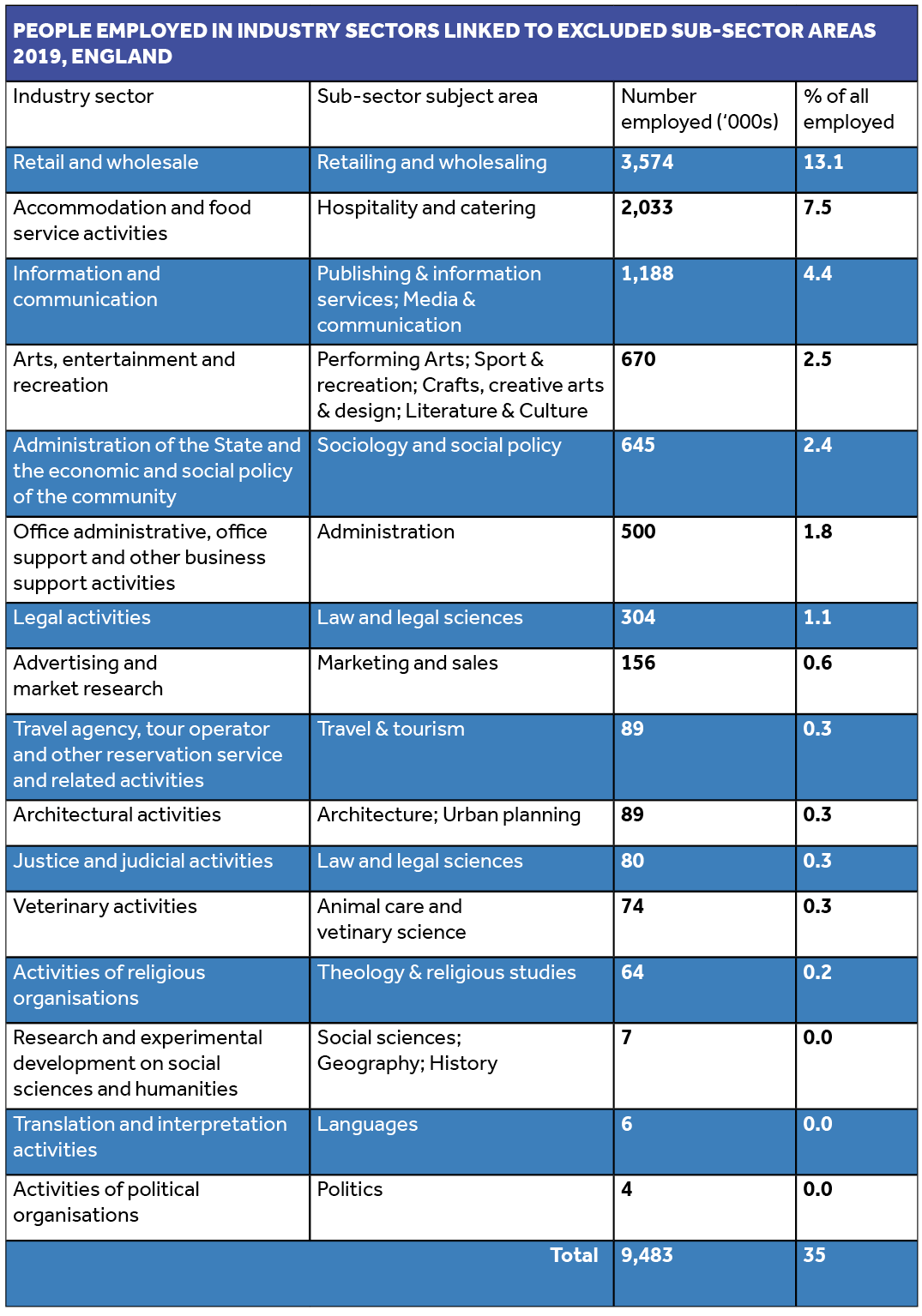 ---
Mental health: College support staff report surge in anxiety
More: Why the PM's Lifetime Skills Guarantee won't work
Need to know: Boris Johnson to announce 'Lifetime Skills Guarantee'
---
The Lifetime Skills Guarantee is due to be launched tomorrow after being announced by prime minister Boris Johnson in September last year.
Lifetime Skills Guarantee 'eligibility needs to be widened'
Under the scheme, adults without an A level or equivalent qualification will be offered a free, fully-funded FE course to try and provide them with "skills valued by employers", and the opportunity to study at a time and location that suits them, according to the government.
Toby Perkins, Labour's shadow minister for further education and skills, compared the guarantee to an "April fool's joke".
"You would be forgiven for thinking the Conservatives' Lifetime Skills Guarantee is an April fool's joke, rather than a plan to help reskill our country after this pandemic," he said.
"The Conservatives' mishandling of the Covid crisis has led the UK to experience the worst economic crisis of any major economy. Their limited plans will now leave millions unable to access the skills they need to play their part in our recovery.
"Ministers should urgently widen eligibility for the Lifetime Skills Guarantee to ensure it reaches all adults who could benefit."
The Department for Education has been contacted for comment.