"We are unapologetic about our ambition to make sure that everyone, regardless of their background, can access high-quality apprenticeship opportunities," said skills minister Anne Milton last week, addressing the latest fall in apprenticeship starts.
But new research by Tes reveals that, despite a surge in support for apprenticeships from all of the mainstream political parties, and the programme being put front and centre of the government's skills strategy, there appears to be limited appetite for hiring apprentices within the Palace of Westminster.
Tes contacted the parliamentary offices of all 650 MPs, asking whether they currently employed an apprentice. Of the 121 that replied – around a fifth of the total – just nine (7 per cent) have an apprentice working for them.
Of the MPs who have chosen not to hire apprentices for their parliamentary offices, the most striking include Milton – the minister responsible for the apprenticeship programme – and education secretary Damian Hinds, her boss at the Department for Education.
The DfE declined to comment on the ministers' decisions not to hire apprentices. Milton's office also declined to comment.

Transforming lives?
MPs hiring apprentices is not a new idea. "If every MP - and there are 650 - had an apprentice, it would transform lives," backbench MP Robert Halfon told Tes in 2013.
This was long before Halfon became apprenticeships and skills minister and, subsequently, chair of the Commons Education Select Committee. Halfon is believed to be the first MP to have hired an apprentice for his parliamentary office; he's currently on his fifth.
Some MPs have followed suit. Halfon's two predecessors as skills minister – Nick Boles and Matt Hancock – also hired parliamentary apprentices during their tenure at the Department for Education, making Milton the first skills minister since 2012 not to have an apprentice working in their parliamentary office.
Last March, the Department for Education said there were 26 apprentices working in MPs' parliamentary offices.
This slow progress comes in the face of a major increase in the profile of apprenticeships, not least since the introduction of the levy.
In the party manifestos for the last general election, the Conservatives retained the flagship target of creating 3 million apprenticeships by 2020, while Labour said it would double the number of completed level 3 apprenticeships by 2022.
The Liberal Democrats pledged to double the number of businesses hiring apprentices, and the SNP praised the Scottish government for "hitting new records every year" towards their target of 30,000 new starts.
One MP who does have an apprentice is shadow skills minister Gordon Marsden. He has employed four apprentices over the past five years in his constituency office, and says it has been a very positive experience.  He adds that a former apprentice hired by shadow education secretary Angela Rayner has now been given a permanent job in her office.
"[An MP hiring an apprentice] shows support for apprenticeships but it is also good for the offices and for MPs," he adds. "One thing you do get is a huge amount of variety – an MP's office is like a small business, there are a lot of things to do. It gives young people a really clear insight in a relatively short period of time."
'Better than nothing'
Meanwhile the only MP on the Commons Education Select Committee to employ an apprentice is its chair, Halfon – although the committee itself now has its own apprentice.
Halfon says the small number of MPs with apprentices is "better than nothing", adding: "Just a few years ago, it didn't happen at all. It takes a long time for things to change."
He highlights the budget constraints MPs have to work under. According to the Independent Parliamentary Standards Authority, the staffing budget for MPs in 2017-18 was £150,900 for those with constituencies outside the London area, rising to £161,550 for those based in the capital.
It is therefore up to each MP whether to employ an apprentice. Several MPs told Tes they instead hired interns, and others said they were looking at taking on an apprentice in the near future.
"For some MPs, the staffing budget is not huge. It can be tough in some constituencies," Halfon says. "You might need people who are already trained.
"I think there's a lack of awareness. People like me maybe need to push it more and to share how successful it can be."
Halfon helped set up the Parliamentary Academy in 2012 with the charity New Deal of the Mind (now the Creative Society) and the National Skills Academy, offering young people the opportunity to work as an apprentice in an MP's office and partnering with Westminster Kingsway College to offer a level 3 NVQ in business administration.
But the programme has largely ground to a halt. Last year Martin Bright, chief executive of the Creative Society, told Tes this was down to a lack of funding, and the charity was instead  focusing on the Speaker's internship programme for paid parliamentary interns.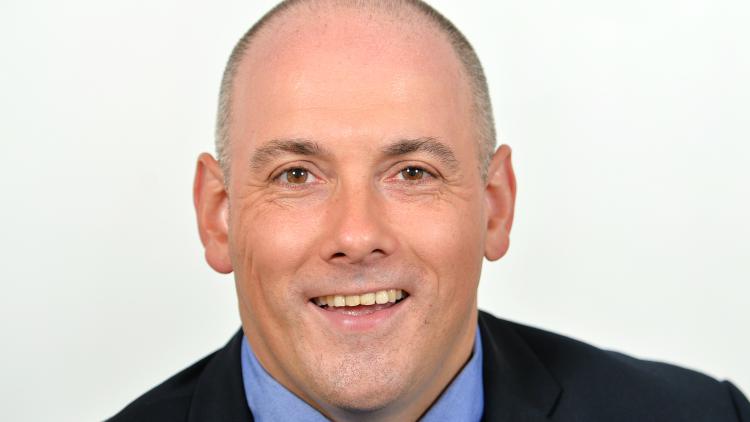 'A pity'
The Association of Employment and Learner Providers chief executive Mark Dawe says it is "a pity" that so few MPs have hired an apprentice.
"It could be the case that MPs, as small employers, are no different from the hundreds of other SMEs who are telling their training providers that they can't afford the new employer 10 per cent financial contribution towards the cost of the programme," he adds.
Liberal Democrat MP Tom Brake employs an apprentice, and says the experience for both apprentice and MP is beneficial.
"These figures are disappointing and reveal that these schemes are seriously underutilised. Apprenticeships are important mechanisms for increasing diversity in Parliament, allowing those from lower income backgrounds to both participate in and enrich British politics.
"The apprentice gains invaluable work experience in a new and challenging environment and in return the MP a member of staff with huge potential. It is a win-win all round. The Lib Dems have consistently worked to expand the use of apprenticeships, and this was one of our flagship policies in government. Parliament must encourage MPs to hire apprentices and should introduce stronger incentives to do so."
The Conservative and Labour parties and the SNP declined to comment.
A DfE spokesperson says: "Apprenticeships mean people can earn while they learn, and businesses get people with the skills they need so their business can thrive and grow.
"The government's apprenticeship reforms are all about making sure we have quality apprenticeships available so that apprentices get good career opportunities and we grow the skilled work force the country needs. Whatever your age or background an apprenticeship offers a huge range of choices so you can get the job that you want to help you to get on in life."