"I had done three years of teaching. I felt that I was working incredibly hard but also felt there were so many children I was seeing every day who had a whole range of needs that I just wasn't able to meet."
As a newly qualified teacher, Fiona Spellman saw too many children coming to her classroom with challenges in their home life or gaps in their knowledge that her maths teaching alone could not overcome.
"They faced really extensive barriers to them learning outside of the classroom and they were coming to my classroom with just such challenges in their lives. I felt that what I was doing was really my best. And I really loved my subject. But, actually, they had deeper needs."
She eventually left teaching. But helping schools to address this challenge has been her central focus ever since.
---
Success story: The rise of Times Tables Rockstars
Background: North should lead its own school transformation
Quick read: New programme to raise standards in North East announced
---
Less than a decade after leaving the classroom Spellman is now the chief executive of the charity SHINE, which is working to help raise attainment and improve the life chances of pupils in the North of England.
The charity, like its chief executive, is originally from Southern England but has found itself a new home up North.
Spellman grew up in Hertford but first moved up the A1 to study economics and politics at the University of Leeds.
During a summer break, having completed an internship that she "completely hated" at a big corporate firm, she realised she wanted to find work with a social purpose.
Spellman's father was a teacher but it was not a career she had considered for herself until discovering the Teach First scheme. This led her to work in at an all-girls school in Manchester before returning south because of an illness in her family to teach at a co-ed school in North London.
"At the time, everybody said that I was mad to [go into teaching] but I was spurred on a little bit by that and by going to teach in some particularly challenging areas," she says. "I felt that I could learn about the circumstances facing children and try to do something to improve their educational chances."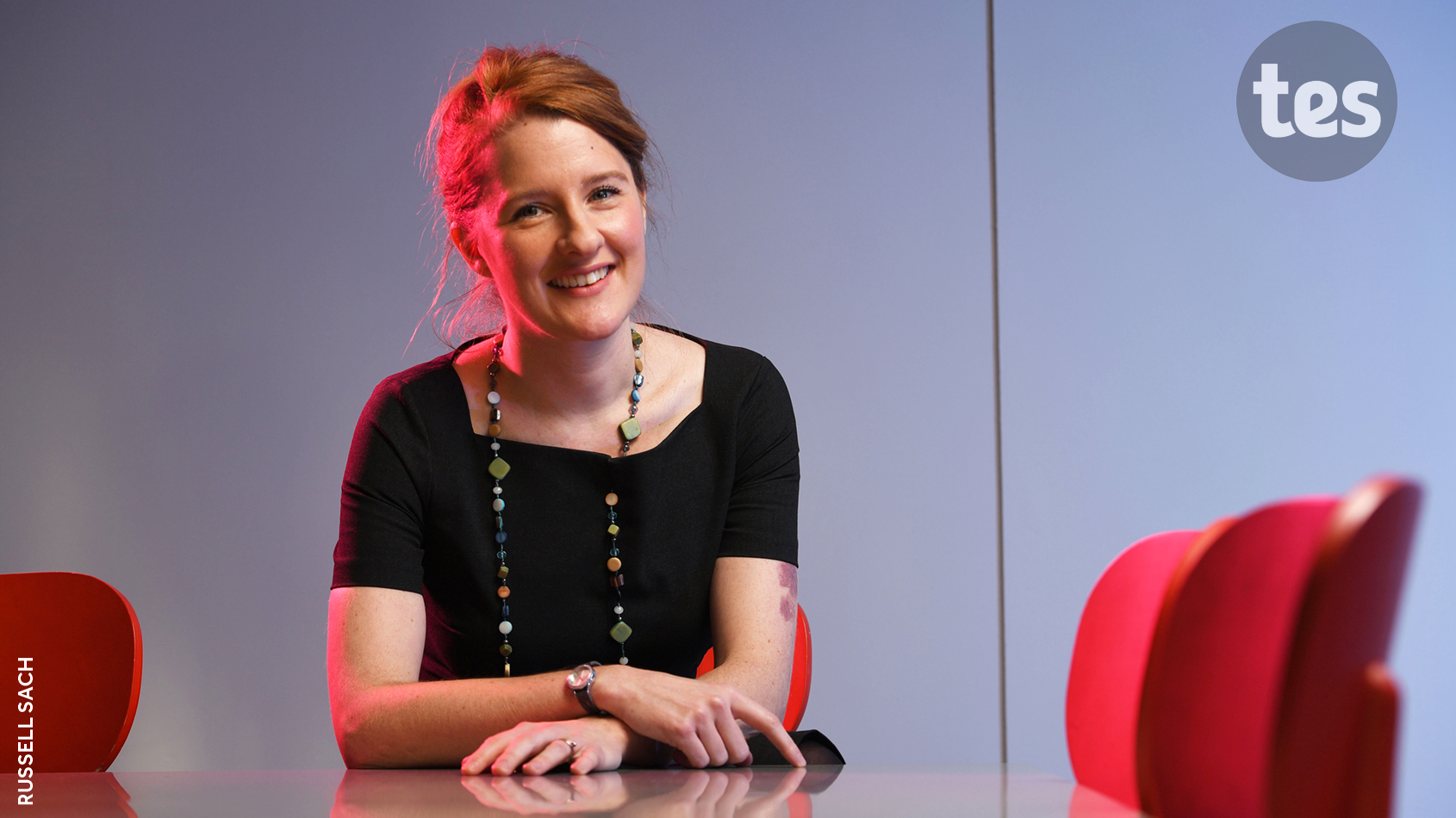 She left the profession three years later. But her teaching experience proved valuable in securing her next role.
"I saw this job with SHINE, which at the time was based down in London," Spellman remembers. "They funded education programmes in London and Manchester and although I didn't have any of the things on the job spec, I had taught in these places and I thought I'd give it a go."
She became a programme manager and has never looked back, becoming chief executive within just seven years just as the charity moved from London up to Leeds.
"SHINE was really designed to address education inequality and was very much focused on and based in London for its first 18 years but we were shown increasingly that the bigger gaps were outside of London," she says.
"At the same time I grew up in the South but have a personal connection to the North: my husband is from Darlington, my dad's side of the family is from Durham, I studied here in Leeds and I love the North of England.
"The trustees at SHINE decided  if we wanted to do something about the North, we had to really do something about it, we had to fully focus and fully relocate if we were going to have an impact in this part of the world."
Spellman says SHINE's three main priorities today are supporting parents in the North to improve language development in early years, supporting vulnerable children to make a successful transition from primary to secondary school in the North and running a national fund which allows teachers to apply for funding to develop innovative ideas.
Recipients of the fund include the incredibly successful Times Table Rockstars – a website and app started by teacher Bruno Reddy that allows students to chose a rock name and earn rewards within a game by answering times-tables questions against the clock.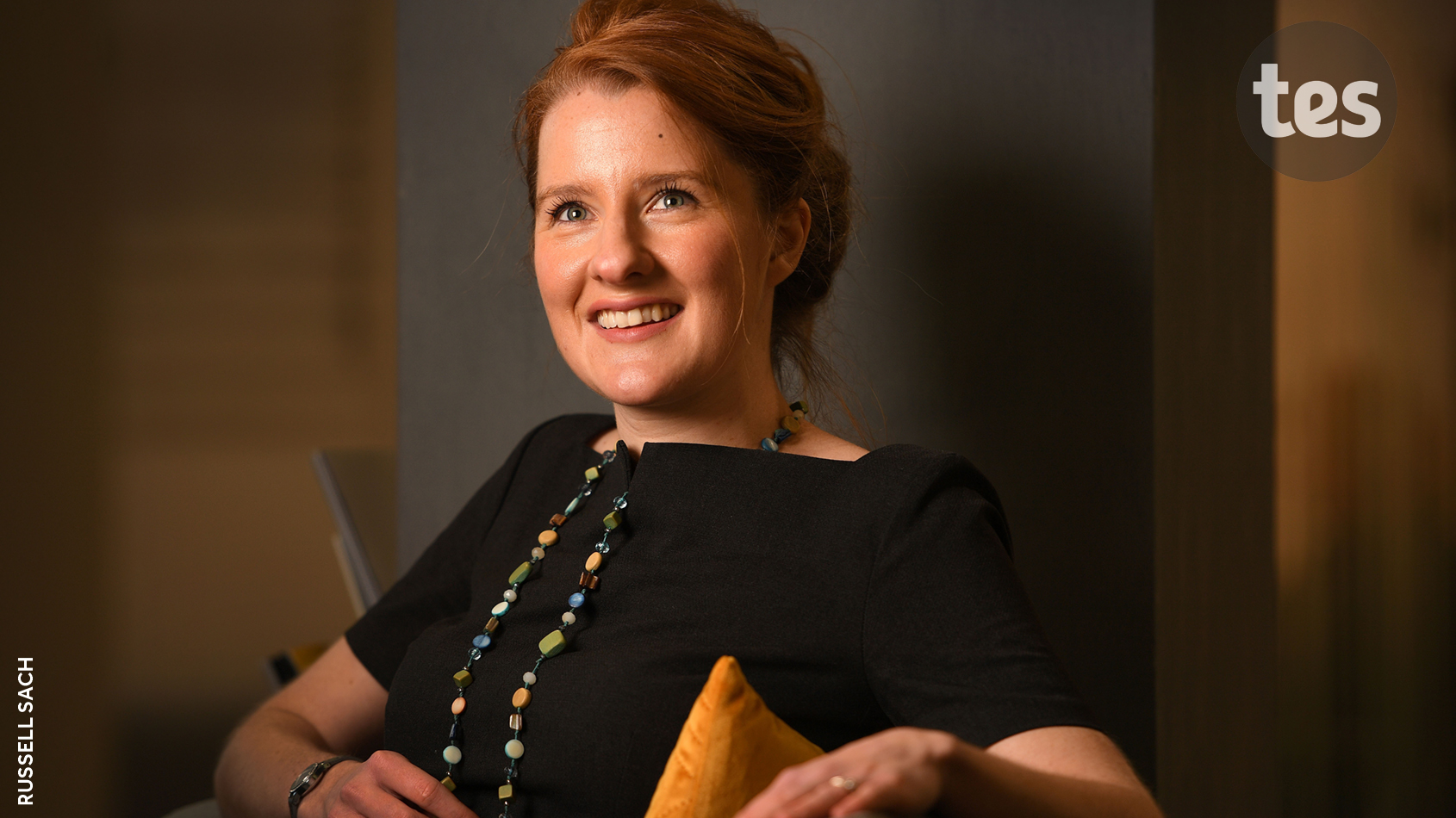 It received a grant to expand and is now used by more than 14,000 schools worldwide.
Spellman says the next big success story from this fund could be Spelling Beats, a programme started by Rotherham teacher Michelle Lockwood.
"I see that as having a really enormous potential on the spelling side," she says. "It's a little like Times Tables Rock Stars – teenagers who don't have a full grasp of the tables don't necessarily want to learn those tables in class with the teacher in the traditional way.
"Once they get into secondary school, there is so little curriculum time that teachers can give to spelling.
"Spelling Beats – which is at a much earlier stage at the moment – could be the spelling equivalent of Times Tables Rocks Stars where we can get that same sense of fun and joy out of something that is really important but where secondary teachers really struggle to get the secondary time to teach.
"I taught so many kids who couldn't do the tables but I was trying to deliver a curriculum that didn't have time for those kids."
The potential of supporting such ideas is obviously a source of pride for SHINE.
But Spellman speaks with even more urgency on the interlinked needs to support pupils outside of the classroom, and to secure better outcomes for children in the North.
The idea of a North-South divide in the country's educational attainment is well established.
SHINE's own website spells out how only 34 per cent of disadvantaged children in the North got five good GCSEs at school, compared with 48 per cent in London.
But Spellman is also keen to stress that the problem should not be seen as one of school effectiveness in the North.
"I think the argument that children do better in London because the schools are better seems to have been more or less disproven by some of the evidence that has come out subsequently.
"We need to raise the issue of the disparity in the North but also make clear that actually you are not comparing like with like and perhaps the challenge is greater in areas where they have been economically less successful."
The North of England is not just one place
She is also conscious that when looking to develop successful interventions that the North of England is not simply one place with one set of challenges.
"When we were based in London, you realise it's a big and diverse place but it's also quite similar to itself, whereas in the North you have the rural and coastal issues and you have inner-city deprivation.
"Any organisation that is serious about making an impact has to be quite careful about what they choose to focus on.
"We want to draw attention to the fact that children in the North of England need additional support and there are large numbers leaving school without the aptitudes and skills that they will need for success in later life.
"We all have a huge stake in changing that. When you look at the levels of regional inequality now, it's not sustainable for the country for that to continue so you want to shine a spotlight on that but you have also be mindful that there is a narrative around school effectiveness that then kicks in, which, broadly, the data doesn't seem to support.
"What we have to think about is that there are schools and teachers in areas of disadvantage in the North who have a really tough job of trying to address intergenerational issues of educational underachievement."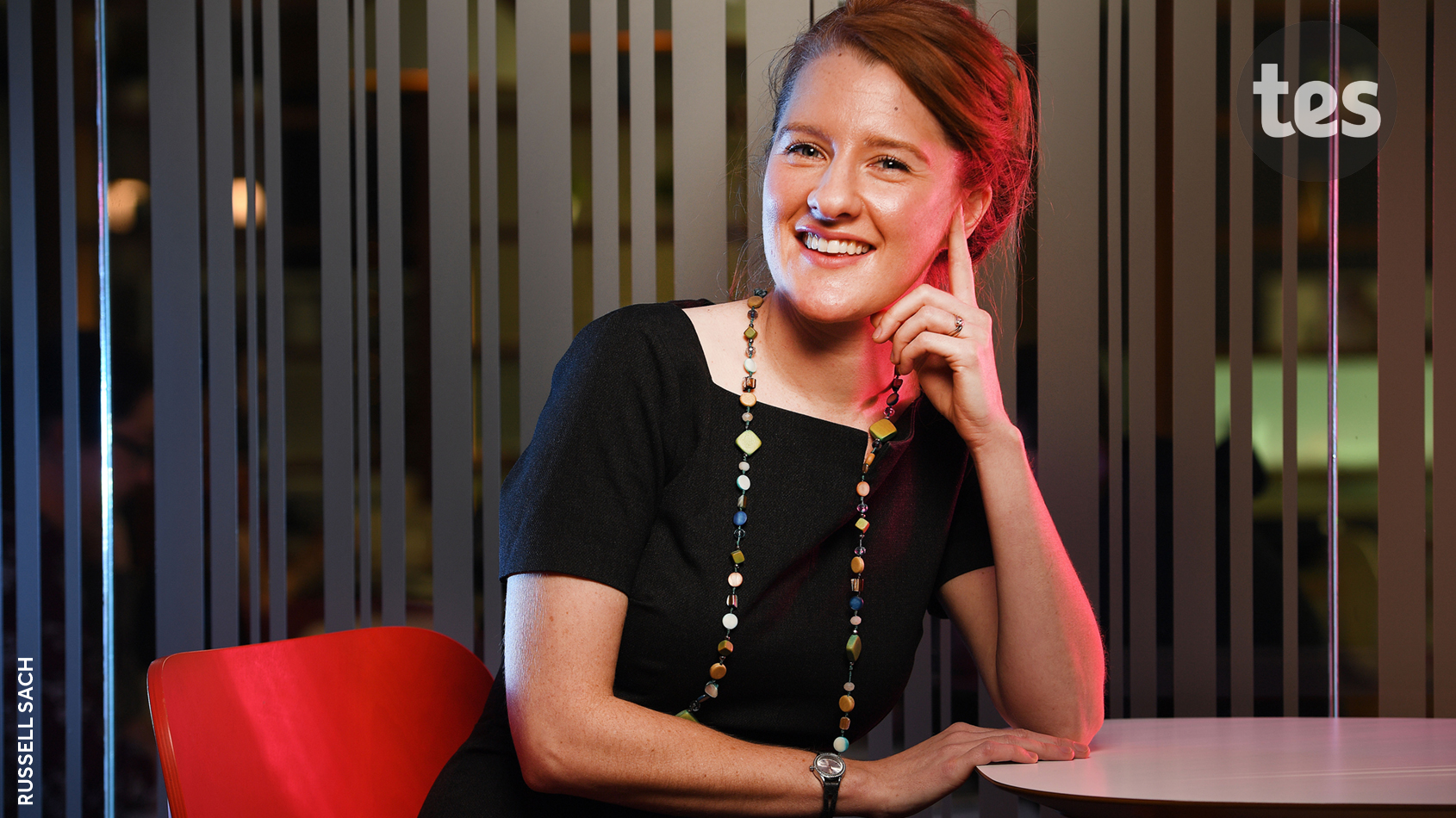 Spellman believes the way the system tries to drive up standards is not working for some children from deprived homes, and particularly those in the North, because there is not enough focus on the reality of their lives.
"I do think a large proportion of children are in a sense let down by a mantra that all children are kind of the same when we know that is not the case.
"The majority of children's experiences take place outside of school. We don't pay enough attention to bringing parents into that learning process
"The reality is that we are chasing ever more marginal gains from this window when children are in school while pretty well ignoring the broader picture.
"When I came out of Teach First, I had felt very singularly responsible for those children's lives, which I felt I was there to completely change. I was a 21-year-old with very limited experience trying to battle against the tide.
"The way league tables currently work very much penalises the people who choose to work in our most disadvantaged schools and communities and it makes an already tough job harder when you have constantly got this narrative of failure.
"Areas with the greatest education challenge are areas faced with the biggest economic decline. These are factors that teachers are not in charge of or accountable for but it is a context that they deal with every day. It's an important nuance on the North-South divide.
"I think we put a lot of focus in the classroom and a lot of accountability on teachers delivering outcomes for children and I think in the interests of having high expectations for all, what we do is we minimise or fail to fully recognise the impact of children's experiences outside of school on their learning inside."
Spellman also believes the current political debate on education is not focused enough on supporting children from disadvantaged backgrounds.
"We are at a point where the primary purpose of debates appears to be to win," she says. "Politicians are expending a lot more energy battling each other than they are battling educational inequality.
"We need to move to a much longer time view about what the challenges are that our system is facing and how do we as a collective actually make a change that is going to affect life chances.   
"We need to take the instinct to win out of the equation. That race to win means disadvantaged children are losing out."
---
CV: Fiona Spellman
Educated at Simon Balle  School, Hertford.
Leeds University. Read economics and politics. 
Teacher at North Manchester High School for Girls.

Teacher at Islington Arts and Media School.

Programme manager at SHINE.

Chief executive at SHINE.