The final clock is ticking. You've spent four days concentrating on nothing but the task at hand. You've seen your training manager wonder past every now and then, but you've been unable to say a word to each other. 
Then, with one minute to go, you look up to find a huge crowd of supporters, every one of them waving a Union flag, beaming at you with pride. The final whistle goes and the crowd erupts.
That's the experience all of Team UK's competitors had yesterday. As the competitions drew to a close, family, friends and fellow contestants raced around the huge WorldSkills Expo to cheer on the competitors. 
Callum Bonner was the first to finish on Monday. Over on painting and decorating, he was lost for words.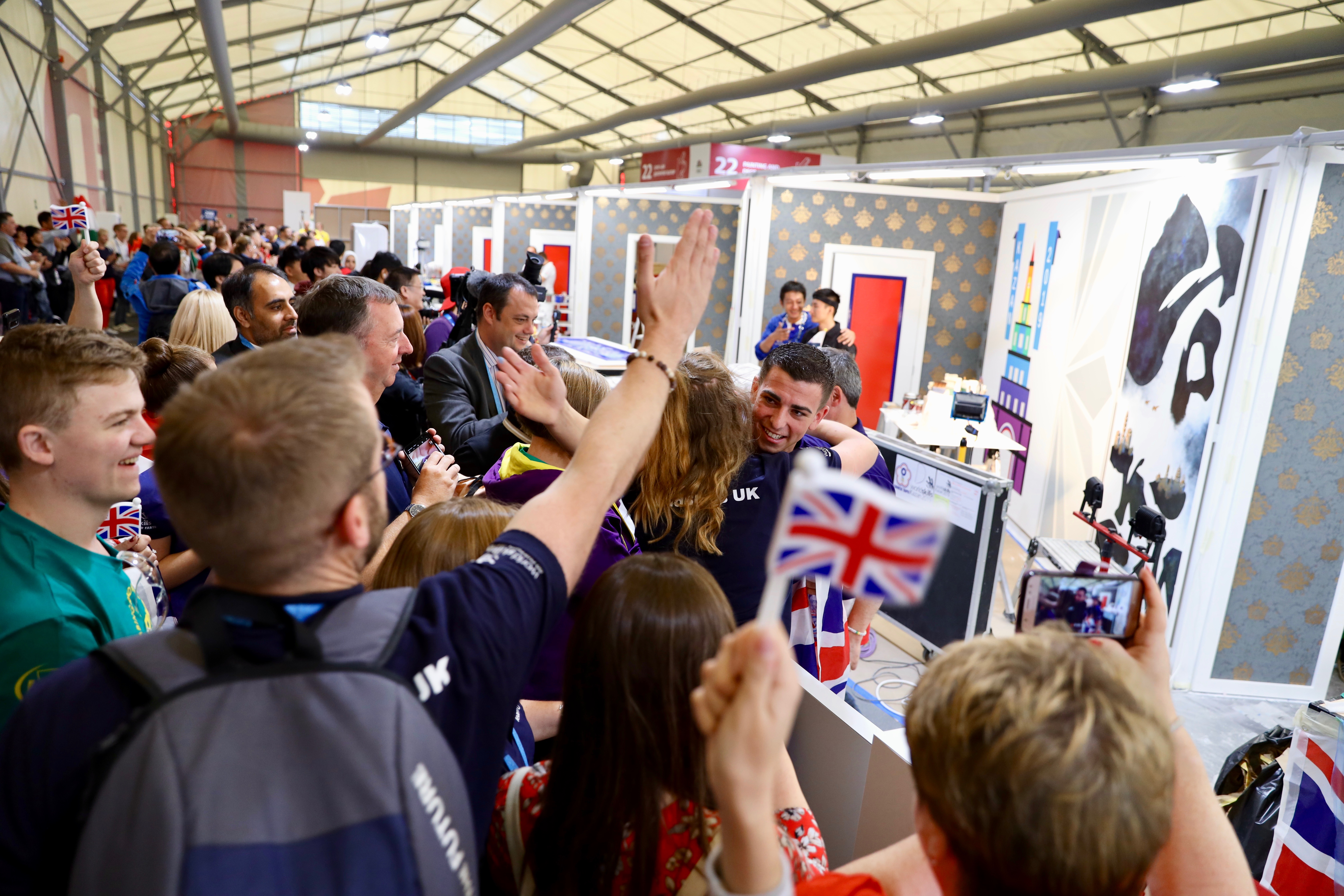 Konnar Doyle held up his Union flag after finishing his visual merchandising competition.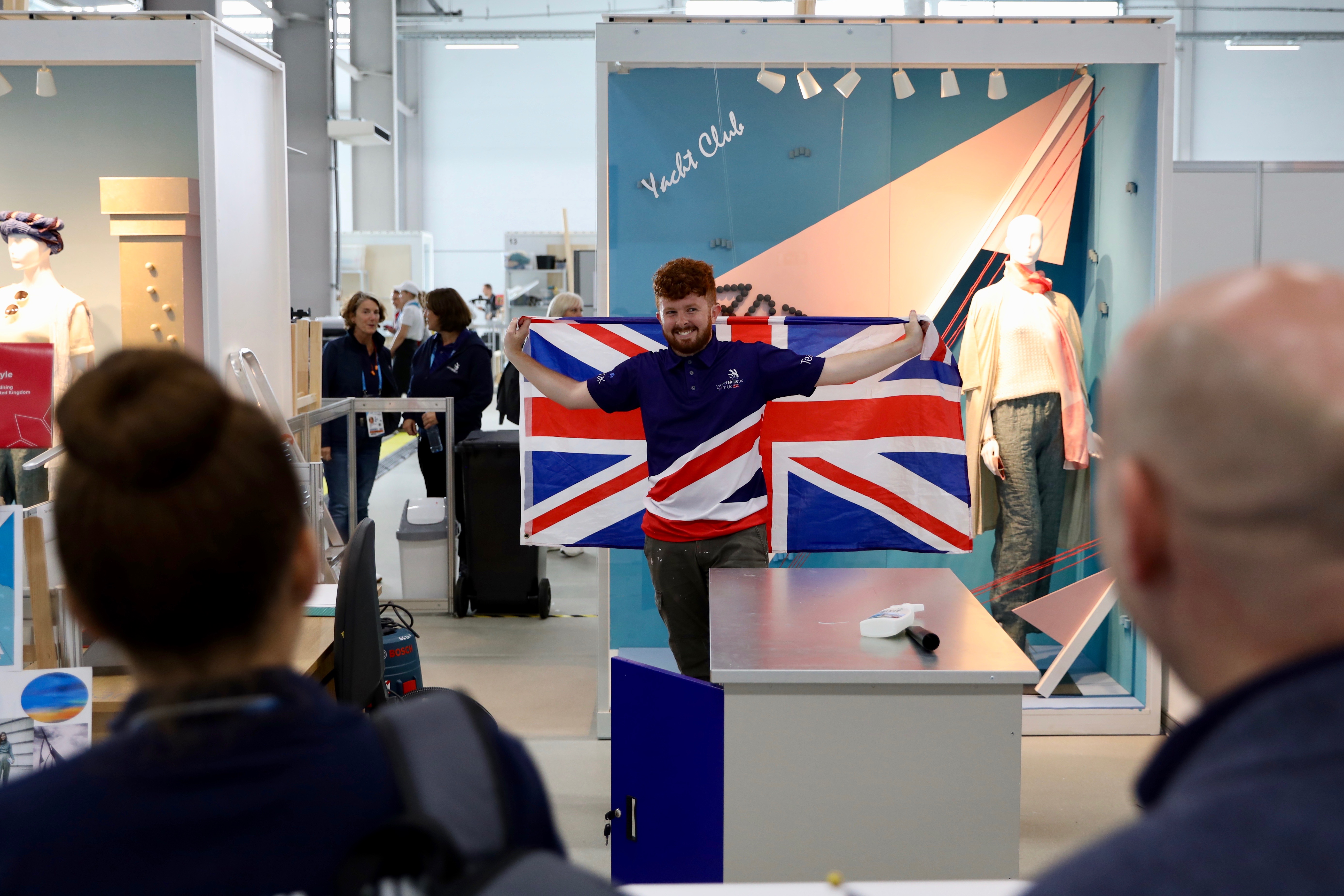 WorldSkills 2019: Team UK
Jack Dakin and Danny Slater were all smiles as they finished mechatronics.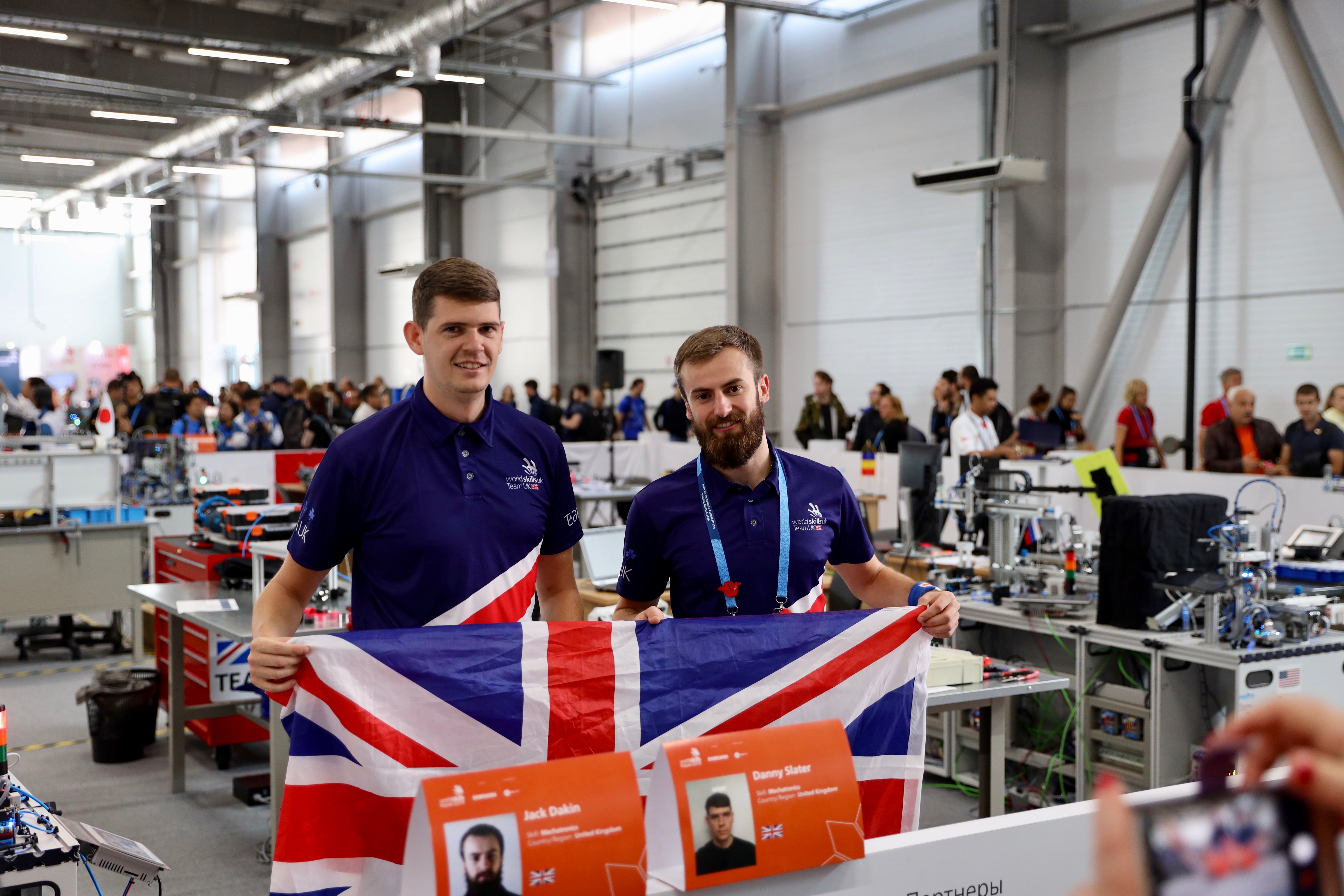 Owen Aldous and training manager Christian Notley were bursting with pride in the cabinet-making contest.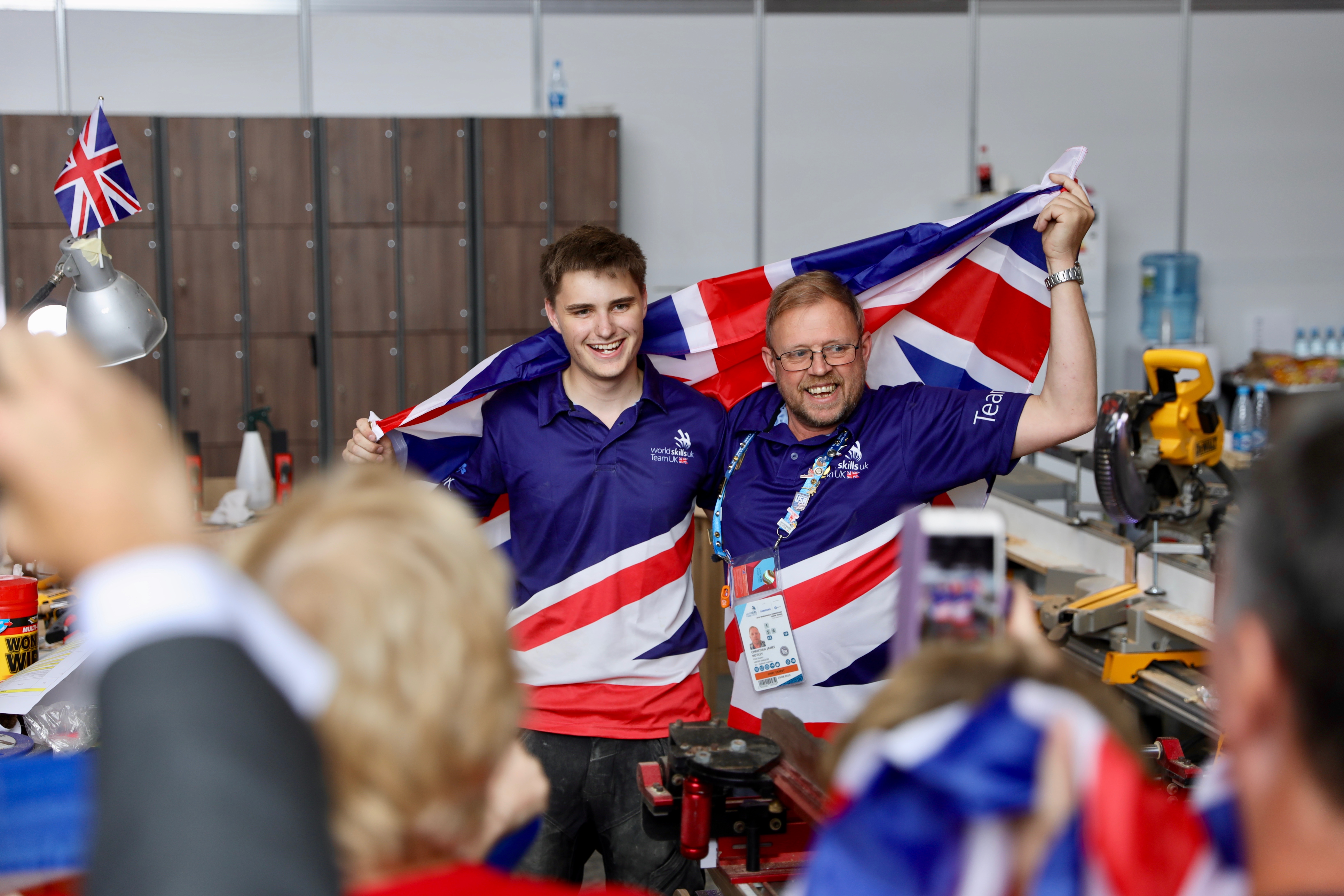 Eduard Adam smiles to his crowd of supporters as he finishes cloud computing.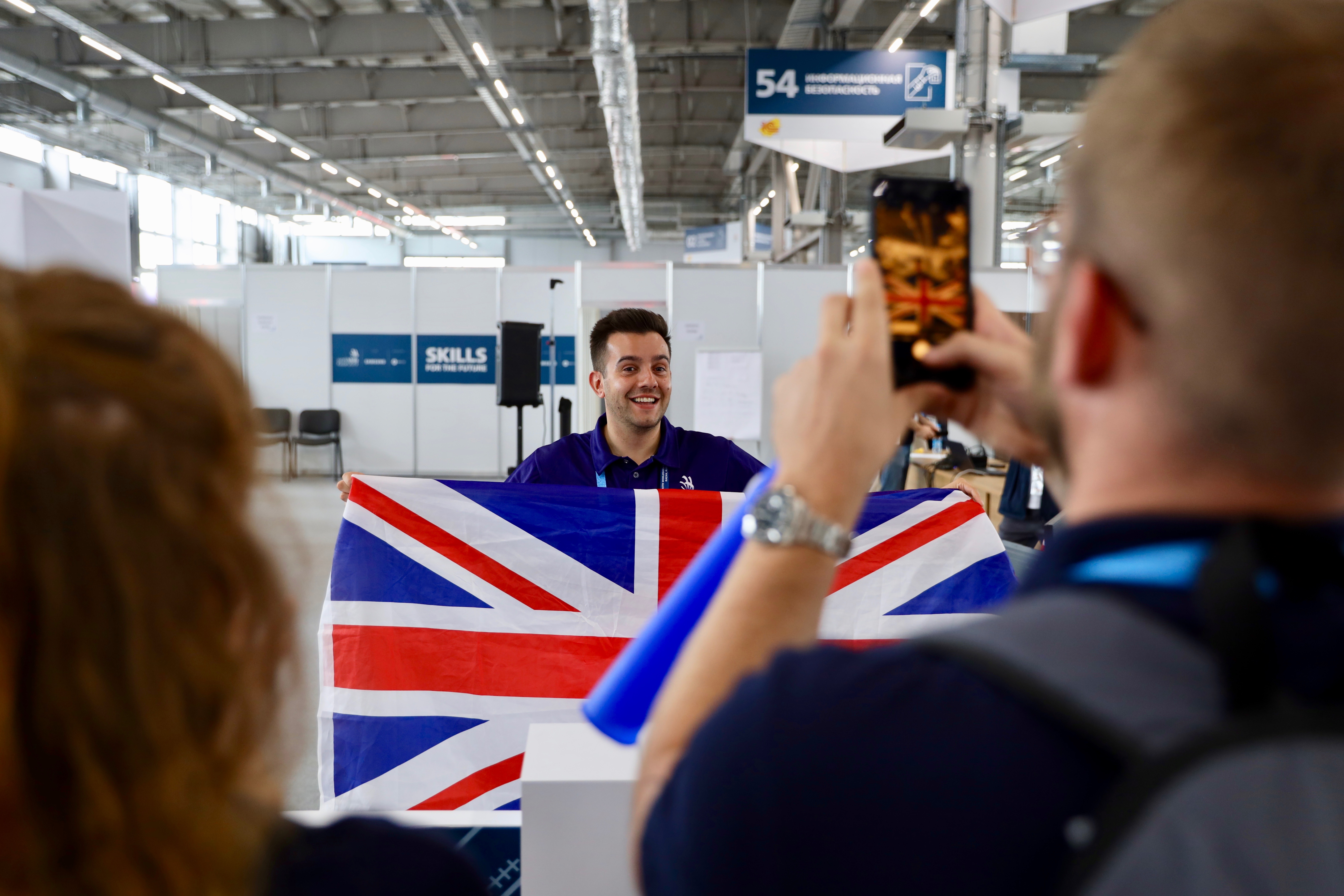 Chris Caine finished joinery in front of a huge crowd – including his mum, dad, sister and grandparents, who flew over from Wales to watch him compete.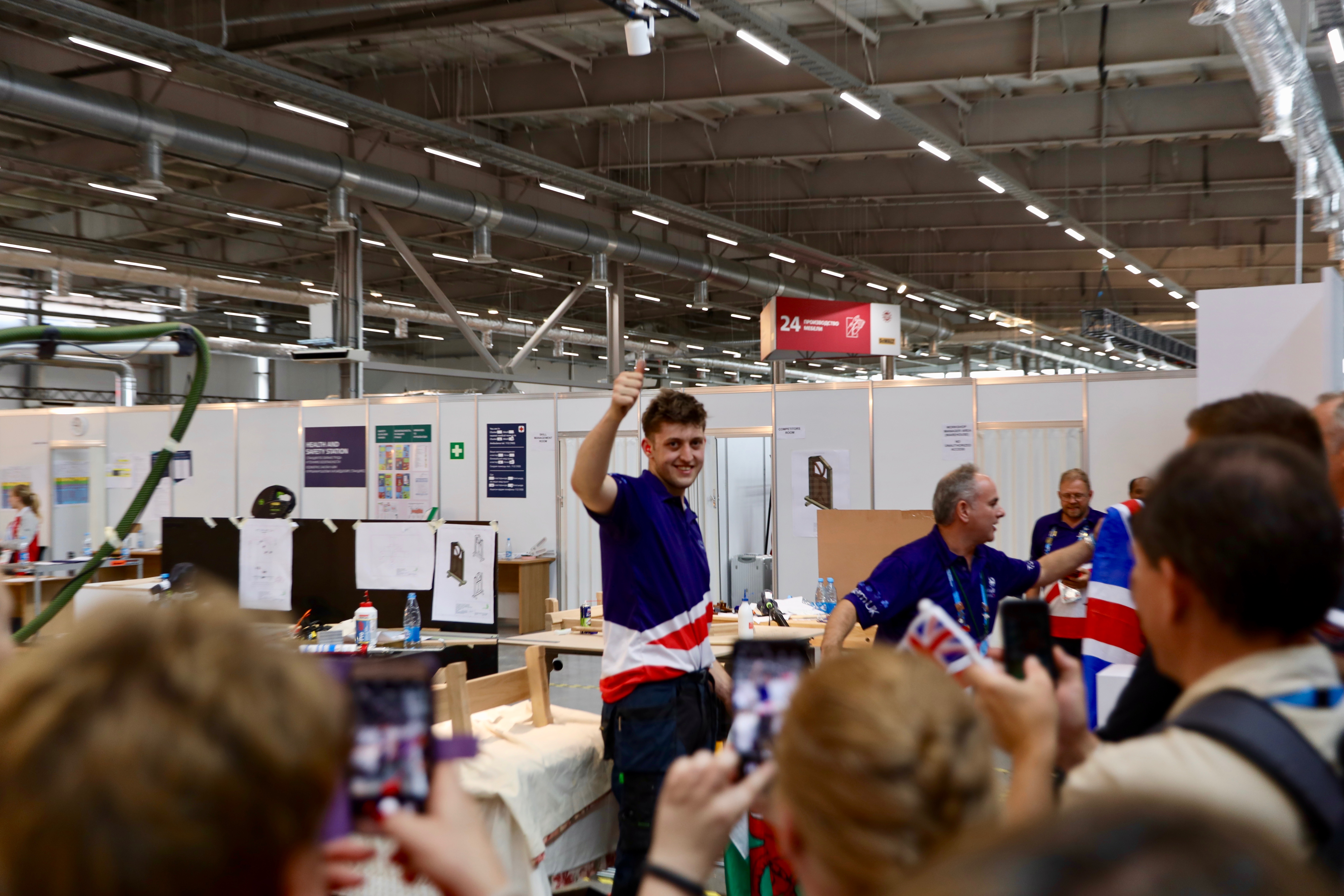 Thomas Andrews and training manager Steven Williams were chuffed to finish electronics.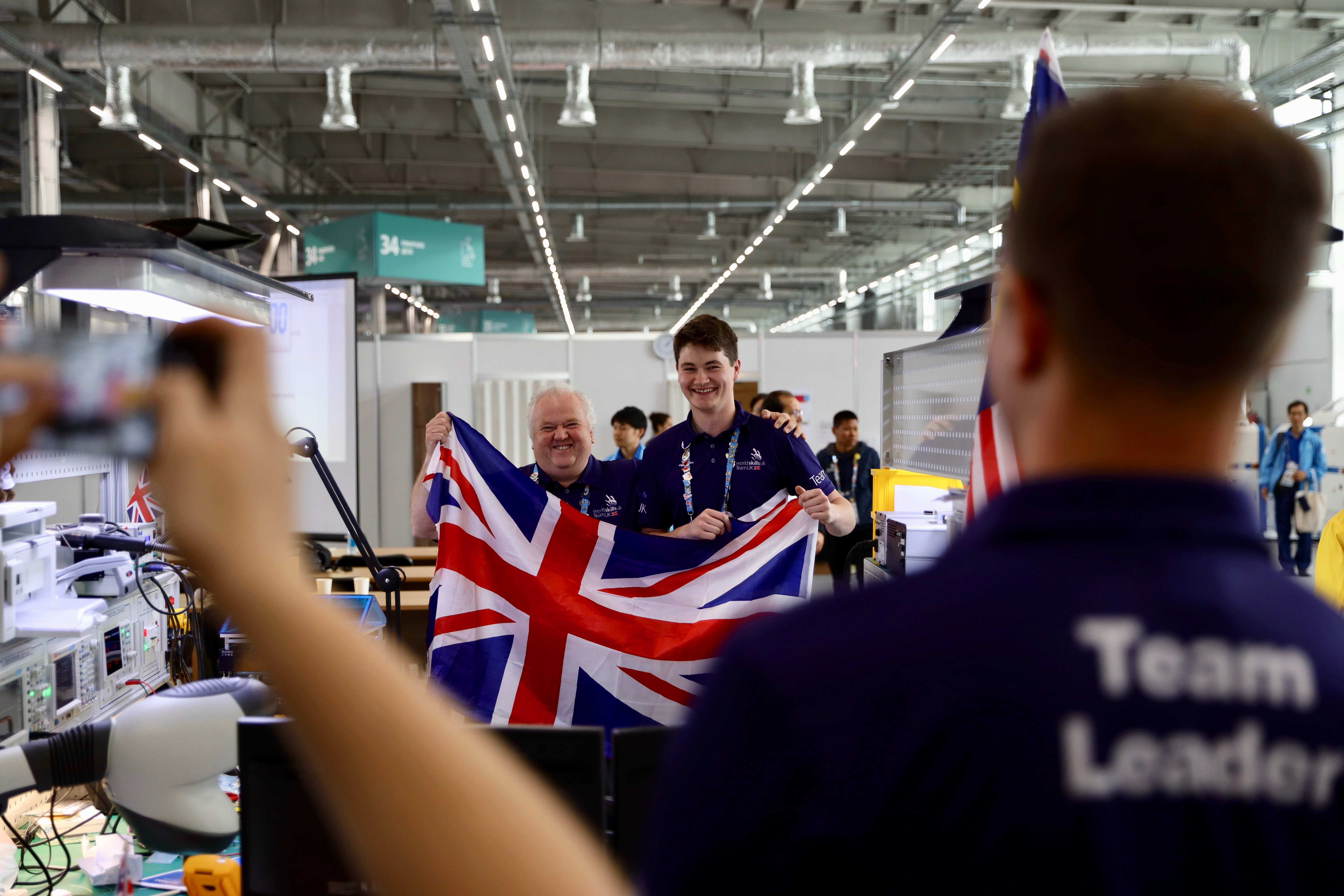 Training manager Sean Owens gives Sam Everton a hug as he finishes his cooking competition.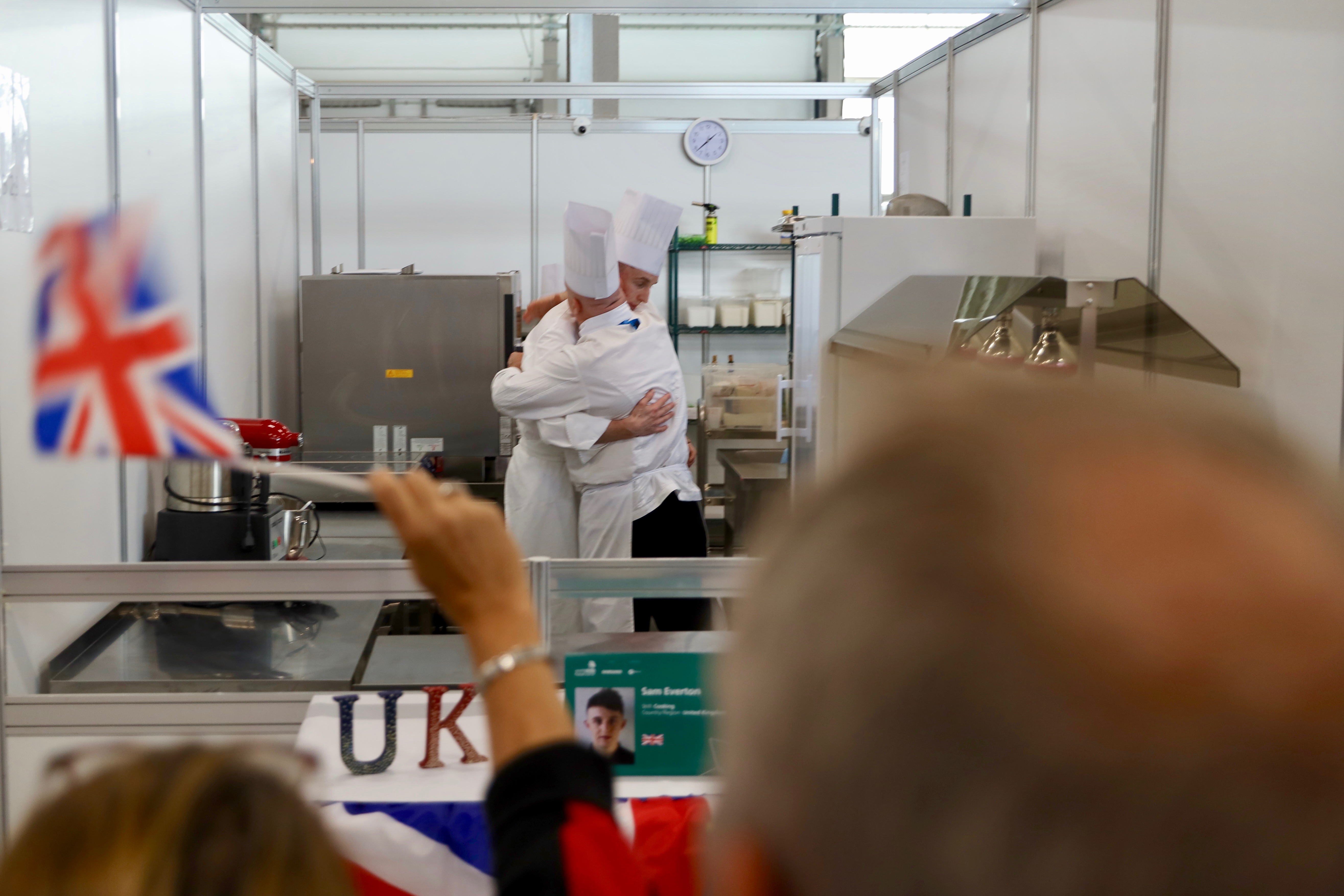 Jack Goodrum and training manager Gareth Evans wave the flag after finishing carpentry.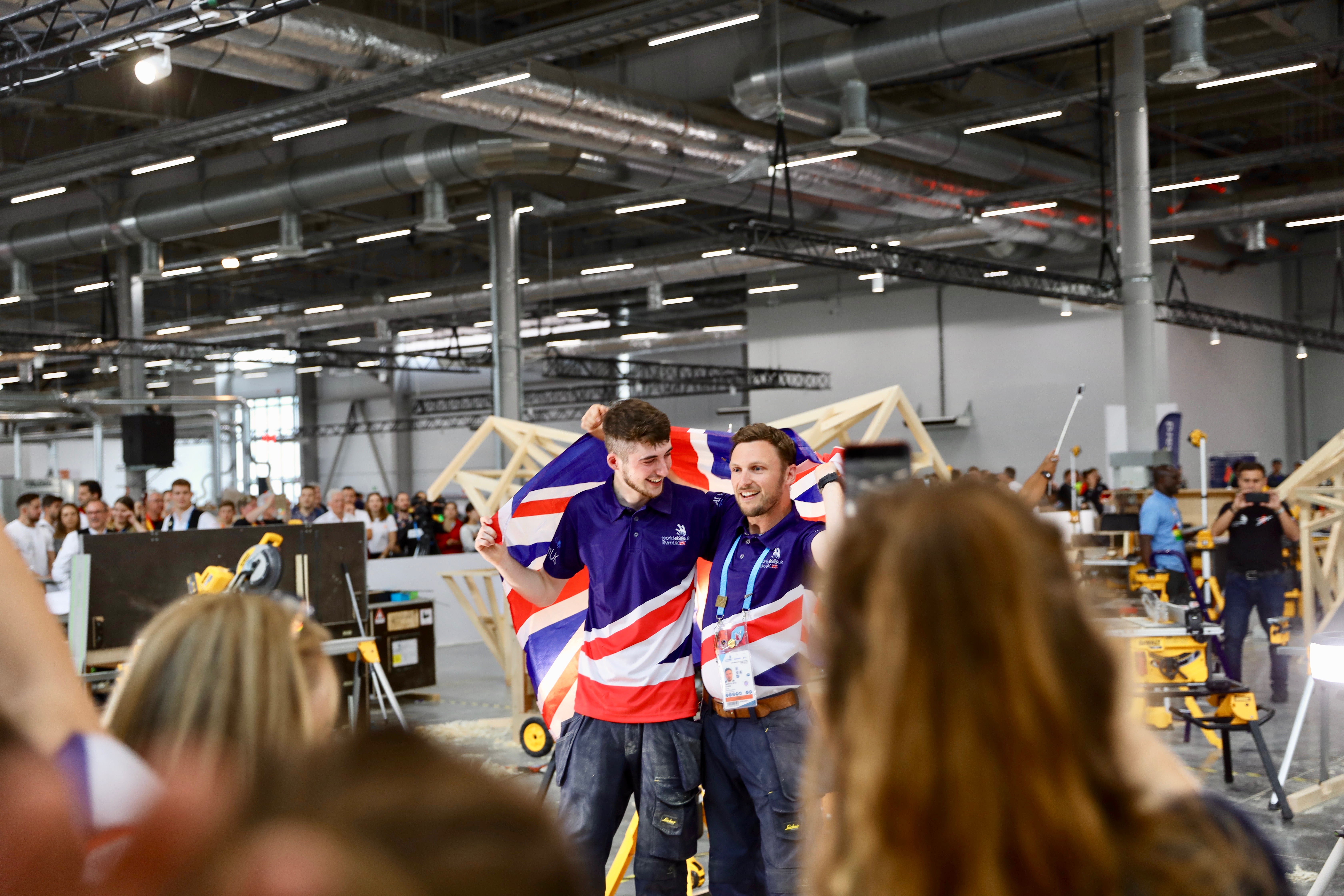 Bricklayer Lewis Greenwood finishes his competition – his task was to build the word "Russia" out of bricks.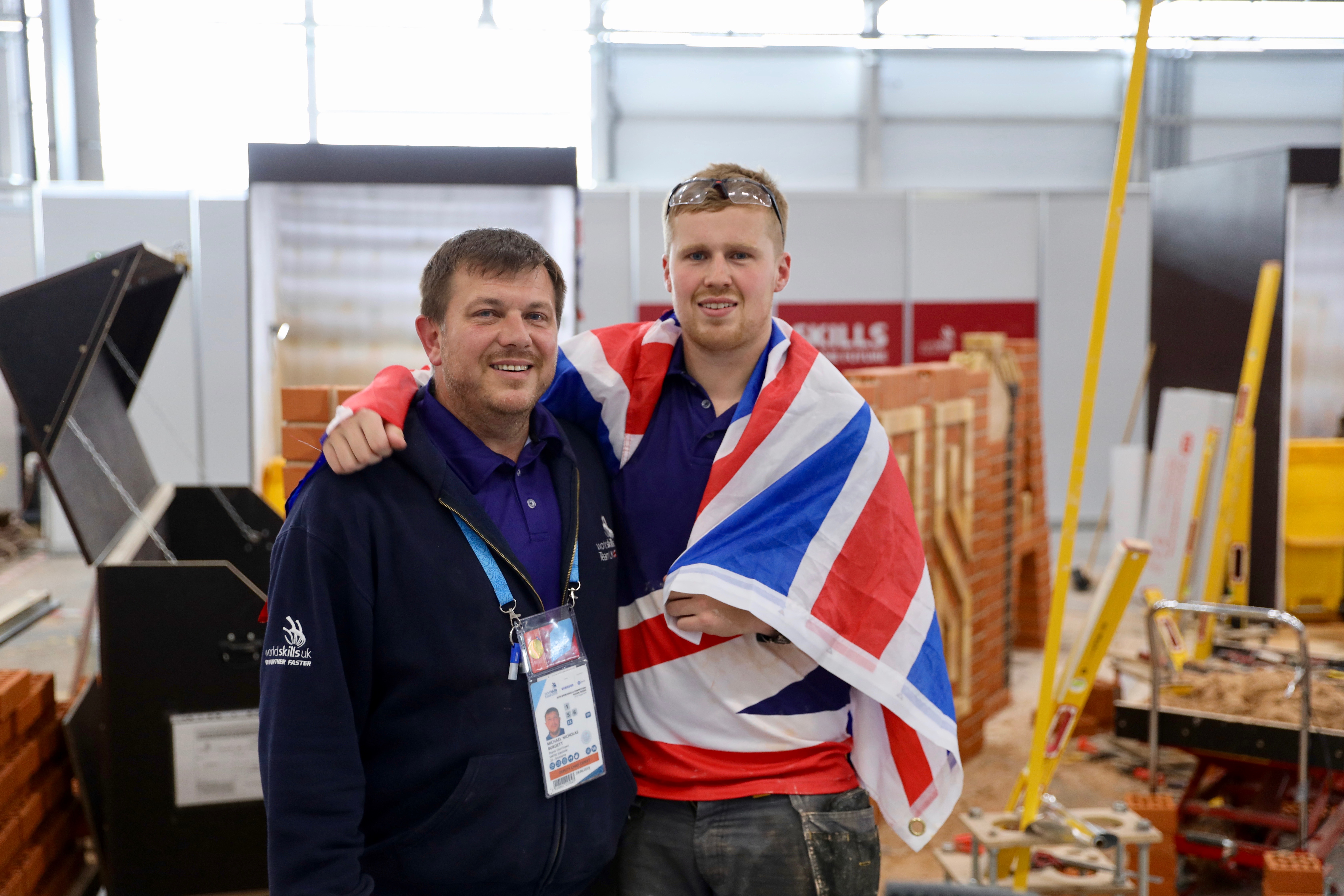 Declan Porter is overjoyed at finishing his automobile technology competition.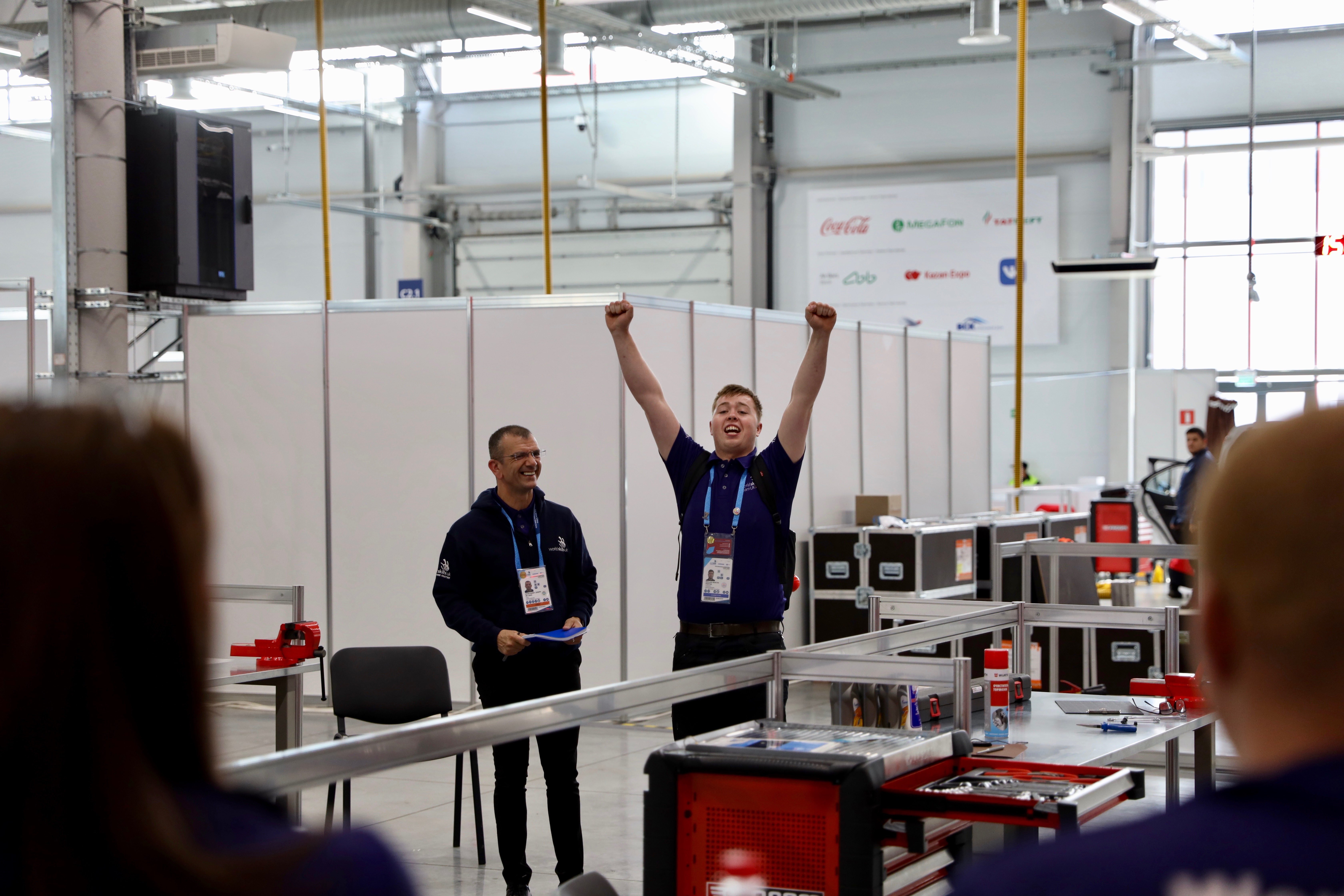 Tonicha Roberts was one of the last to finish. This is the first time chemical laboratory technology has been entered as a competition at WorldSkills.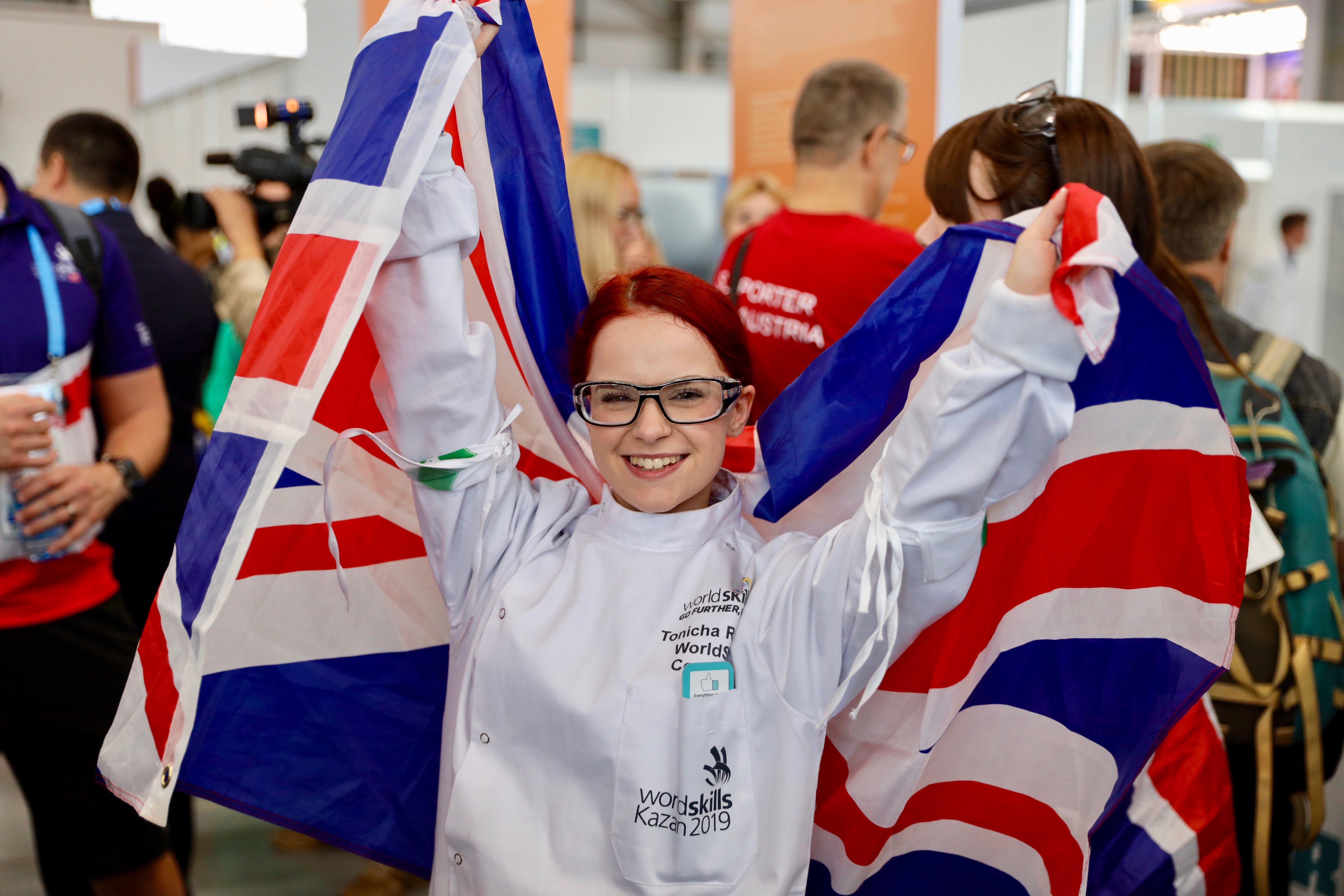 Conor McKevitt finishes his car-painting competition – his mum was there to greet him at the end.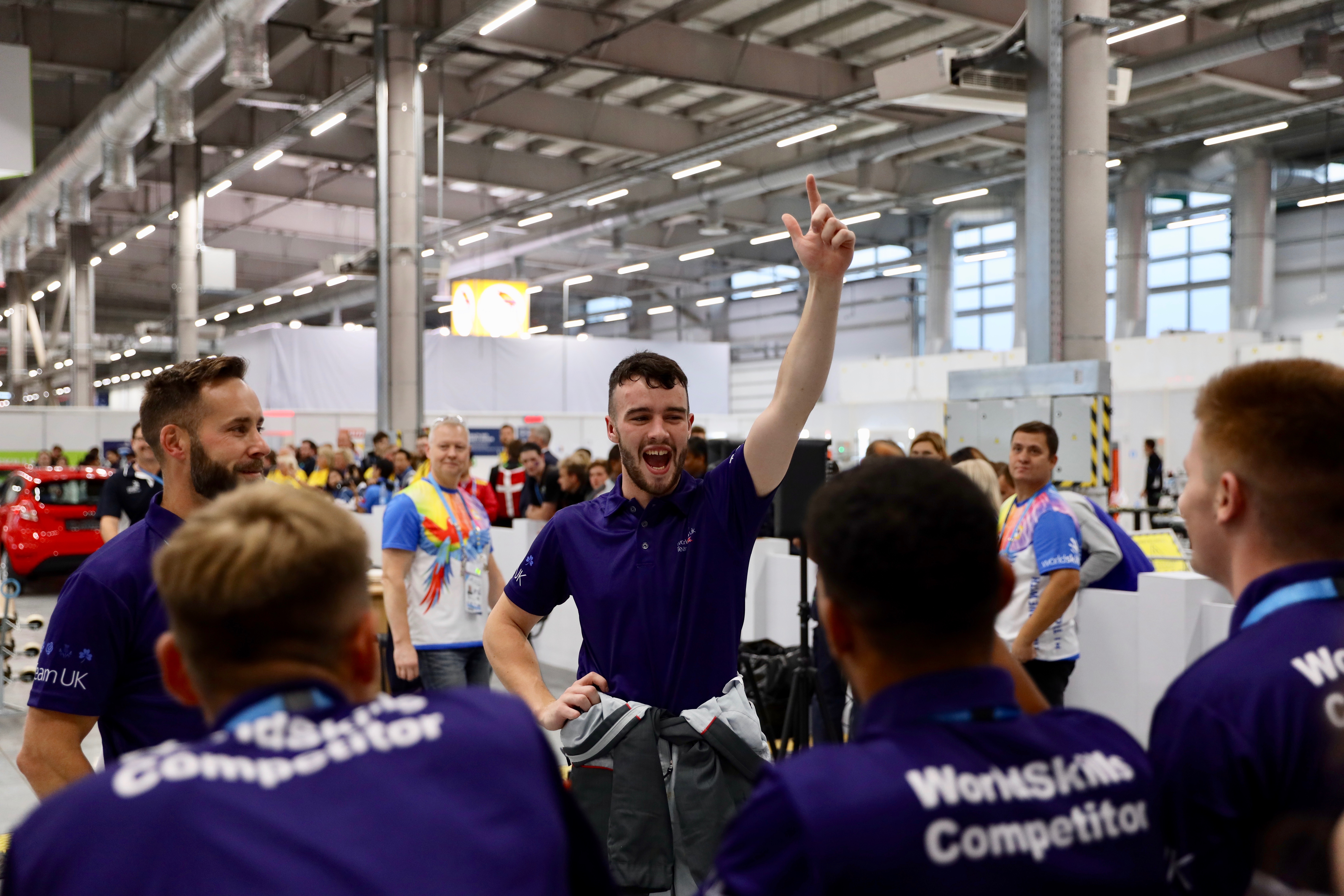 Collette Gorvett was the last to finish – all of Team UK came out in support for her as she completed restaurant service.