Studies have shown that introducing plants to your classroom can not only boost air quality and improve your mood but may also help learning to flourish, finds Simon Creasey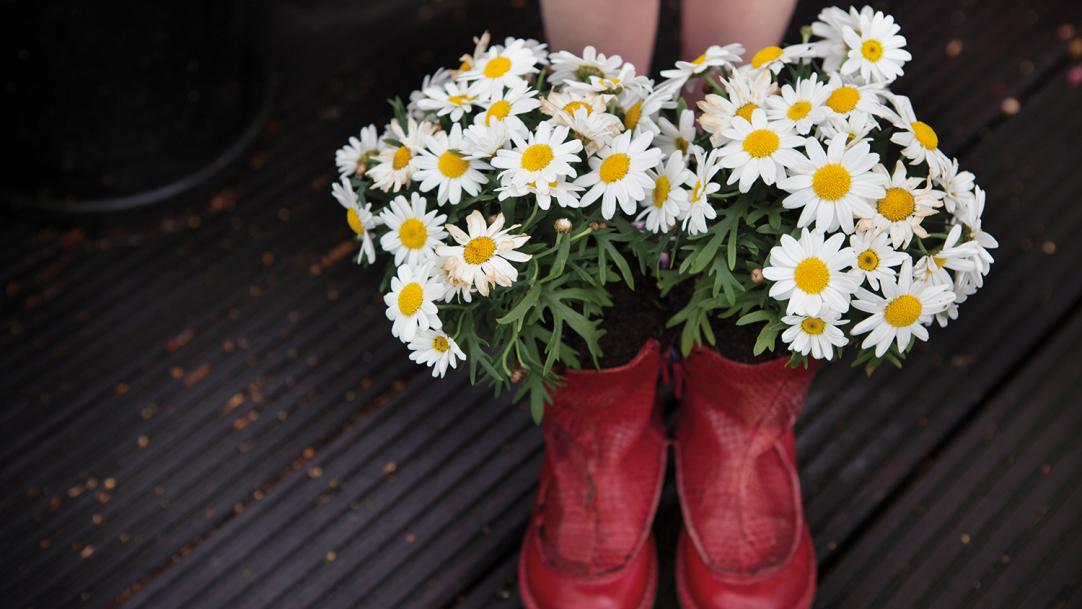 The boy puts his hand up. Again. So you finish what you're saying, sigh and turn to face him. "Is there a problem?" you ask.
"Are you sure this isn't poisonous?" replies the boy, eyeing the green fronds gently waving in the breeze from the window. "It looks poisonous."
You swallow your irritation. "No," you say. "For the third time, Archie, that plant is there to help you learn, not to kill you."
Interruptions such as this are likely a key reason why plants don't usually make it into classrooms; pupils don't need an additional invitation to become distracted. Plus, who has the money to splurge on tropical plants when we're already short on textbooks?
But there may be more to a well-positioned wax begonia than simple decoration: it might actually help your pupils to learn.
Flower power
Over the past few years, "biophilic design" has been one of the big buzz phrases in the UK office sector. Biophilia is essentially about our desire to commune with nature.
What many office developers and landlords have discovered is that placing plants in the workplace not only improves air quality but their presence can also significantly improve mental wellbeing and, according to some recent studies, the cognitive abilities of employees. So, should we be cultivating calatheas in our classrooms, too?
Tijana Blanusa, principal horticultural scientist at the Royal Horticultural Society (RHS), explains that a number of benefits have been identified in various research papers exploring the introduction of houseplants to the classroom.
Many of those studies highlight the improved satisfaction of classroom users across various ages in a range of educational settings, from primary schools to university lecture theatres.
"Plants in a teaching environment have been reported to improve learners' perceptions of the quality of teaching, and they've had a particularly positive effect in schools and classrooms that are otherwise surrounded by little green space, have low light levels or are windowless," says Blanusa.
Student satisfaction is obviously important, but do plants actually help students to learn? Although the research is in the early stages and the effects of greenery in the classroom need further investigation, Blanusa says the signs are that the presence of plants correlates with a boost in attainment.
"Some studies in primary school settings have reported small but significant improvements in performance in classroom tests," she notes.
She adds that plants can contribute to a less polluted working environment as well.
"Benefits include improving the air quality, with studies finding a reduction of particulate-matter concentrations, such as dust in the air, while some office-based studies have found occupants' perception is that the air is cleaner and so are able to concentrate better with plants present," she says.
Blanusa's colleague, Alana Cama, who is the RHS schools and groups programme manager, stresses that this is not just about test results: plants can also assist in the holistic development of the child.
"Just having and growing plants in the classroom can really capture students' imagination," says Cama.
"Allowing young people to experience the awe and wonder of nurturing and watching a plant grow not only enriches their own environment to make their learning space more exciting to work in, but can also build confidence and teamwork as they work together to keep their plants alive."
Cama says that plants can be incorporated into various aspects of the curriculum, too, "and can be used for engaging science experiments, subjects for art work or grown to be used in cooking".
If all this is true, then why are most classrooms devoid of greenery? The closest you get to a plant in many classrooms is the salad leaves the teacher shovels down in their three-minute lunch break.
The opportunities for biophilic design in English state schools have "reduced in recent years, as standardisation in an era of austerity has focused on back to basics and cost-effectiveness", says Ben Marston, director of architecture firm Jestico + Whiles.
But he says that such a stripped-back approach is shortsighted. Although the push towards standardisation has led to an emphasis on elements such as daylight and air quality, the introduction of plants in workplaces and schools could yet have a significant impact on wellbeing, he insists.
To prove his point, Marston describes his firm's recent design of Longfield Academy in Kent. The academy has a "school within a school" set-up and, at the heart of each mini school's zone, the architects included "spatially generous winter gardens", which are used for breakout activities, focused study and collaborative learning outside of the conventional classroom environment.
"Internal planting connects indoors with outdoors, improves acoustics and creates a calm environment," he says. "These are essential elements to successful school design."
Classroom-based planting "also introduces the concepts of cultivation, nurturing and husbandry directly into the learning environment", he says.
As lovely as all this sounds, you may be glancing at the unhealthy-looking houseplant next to you and thinking, "I don't need more plant-death guilt weighing on my conscience". And what if the pupils decide to use the classroom yucca as a weapon?
But hear Blanusa out – she has a plan. The size of the classroom will largely determine the number and size of plants that can be accommodated. Blanusa explains that, in general, larger plants with bigger canopies provide more benefits (and will be too cumbersome to wield aggressively).
Sense and sansevieria
As for maintenance, she has that sorted, too. "Lower-maintenance plants, such as sansevieria or zamioculcas, may be sensible to begin with and require watering only once every few weeks," says Blanusa. "Alternatively, for plants that require more water, like peace lilies or devil's ivy, classrooms can look at using self-watering containers if needed."
If there isn't much space available around classroom windows, there are plenty of vertical-planting solutions, including a "green" room divider or a "green picture" to hang on a wall, which are options for smaller classrooms with minimal space, according to Blanusa.
So there really isn't any excuse, is there? Plants in classrooms make sense: we should all be biophiliacs now. Just pop down to your local garden centre, get yourself a three-for-two deal and watch pupils' learning blossom.
Simon Creasey is a freelance journalist
This article originally appeared in the 2 October 2020 issue under the headline "Here's a blooming great idea: plants in the classroom"
Find out how a Tes magazine schoolwide subscription can provide you and your staff with the most up-to-date information, the latest education thinking, current teaching discussions and a space for sharing best practice.