Tes Institute and BSME
Tes Institute in association with BSME has launched an international affiliate scheme to support teacher training and supply for British Schools based in the Middle East.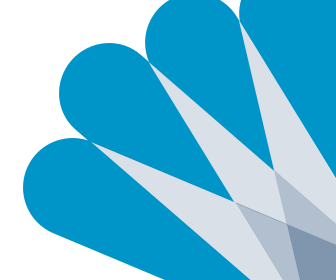 Teacher training and development courses
Tes Institute and BSME are delighted to announce their working partnership supporting British International Schools in the Middle East. This affiliation aims to help bridge the supply and retention gaps that the international market is currently facing and provide professional development pathways for your teachers.
BSME members will now be able to access Tes Institute's personalised and flexible QTS preparation programme Straight to Teaching, as well as an Assessment Only route to QTS and our Masters' Level iPGCE at a discounted affiliate rate.
Members have a saving of up to £375 on the cost of Straight to Teaching and up to £150 on the Assessment Only route is available. We also have a 5% discount on our International Postgraduate Certificate in Education (iPGCE) programme. 
Tes Institute is the teacher training and development arm of Tes and has supported around 4,000 teachers on routes to QTS globally, combining the best in-person, online and school-based learning for partner schools.
Courses to qualify your staff
Straight to Teaching
Straight to Teaching is a tailor-made professional development programme that will help you to take control of your teacher shortages by upskilling and retaining your teaching assistants and unqualified teachers, enabling them to meet the English Teachers' standards and gain QTS without leaving your school*.
Assessment Only route
If you have unqualified teachers and teaching assistants with significant teaching experience you could help them to achieve Qualified Teacher Status, and put more teachers in your classrooms, in as little as one term through Assessment Only route.
International Postgraduate Certificate in Education (iPGCE)
Validated by the University of East London, the iPGCE is a blended learning programme that will increase the quality of teaching in your school by up-skilling and developing your school staff to the level of professional competence equivalent to that of a new teacher. 
Whole-school CPD in one place
Tes Develop
Tes Develop is our sophisticated CPD solution that provides a single point of access to a wide range of internationally relevant professional studies, subject knowledge, safeguarding and duty of care courses for your whole school.
With up to 400 courses available, covering a wide range of teachers' professional development needs, it allows you to manage CPD more strategically and raise the standard of teaching across your school. Align with best practice and ensure your whole school is up-to-date and compliant with the latest safeguarding and duty of care training.
*So long as the school delivers the English National Curriculum or International Baccalaureate (IB) programme that can be matched to the English Teachers' Standards, as defined by the Department for Education in the UK
Looking to speak to our team?
Enquire today and as a member of BSME you could receive up to 5% off selected courses.