Note: Information contained within these pages is intended as general guidance only. This information is not intended to be, and should not be, relied upon as legal advice. If you have any questions regarding copyright, you should consult a legal adviser specialising in intellectual property law.
Copyright is a topic that we receive many questions about. You may think you've got a good grip on what resource authors are allowed to share and sell on Tes and what is not allowed, so why not test your knowledge with our short copyright quiz? Don't forget to view your results at the end of the quiz and find out how well you did.
Click the link or the image below to complete the quiz on our Google Form.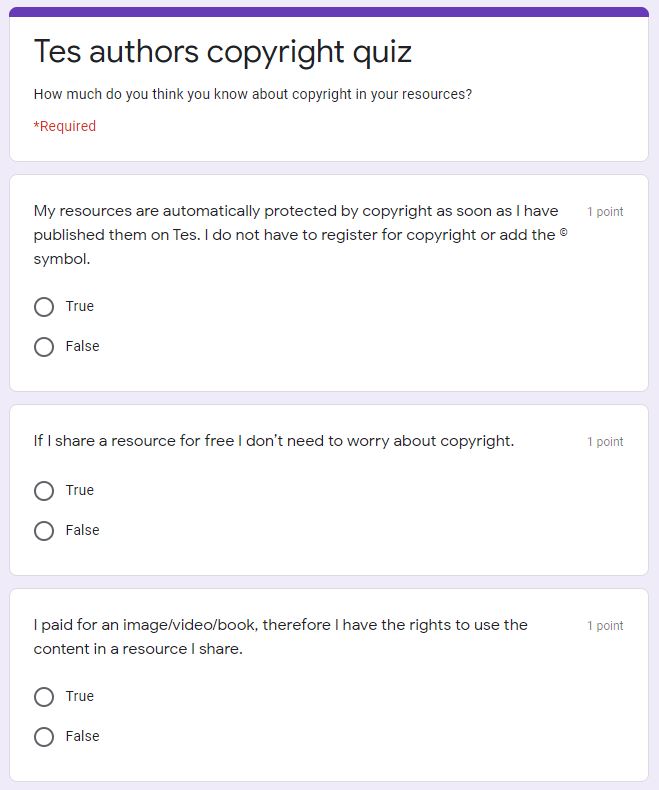 Click on the image above to complete the quiz.
Data use:
By completing this quiz you are not submitting any identifiable data to Tes Global and your individual results will not be viewable by anybody other than yourself. This quiz is a self-education tool and not an assessment.