Early years Korean resources
Keeping your class engaged with new and interesting classroom resources is vital in helping them reach their potential. With Tes Resources you'll never be short of teaching ideas. We have a range of tried and tested materials created by teachers for teachers, from early years through to A level.

Breathe new life into your lesson plans with our primary and secondary classroom resources. Whether you're looking for fun maths worksheets or brand new guided reading activities, we have thousands of free and premium resources for you to download. From early years to primary, you'll find phonics worksheets and numeracy games and all you need to revise for Sats. From secondary to post-16, we have everything from French lessons to algebra activities, as well as GCSE revision guides and more.
Read more
5x travel and transport lessons/worksheets that use reading, writing, speaking and listening. Suitable for EFL and TEFL students.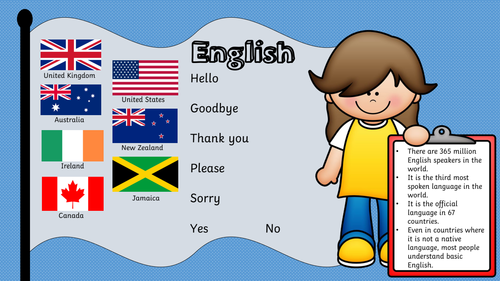 This set of language flashcards explores key greetings in the 26 most commonly spoken languages in the world. The greetings that they teach are: Hello Goodbye Thank you Please Sorry Yes No Including on the flashcards are flags of countries where each language is spoken and facts about that language. The languages are: English Spanish Portuguese German French Mandarin Hindi Bengali Punjabi Urdu Persian Marathi Vietnamese Cantonese Korean Malay Swahili Japanese Javanese Russian Tamil Turkish Arabic Italian Hausa Telugu There are many uses for this with your students. My students enjoy taking a card each week and answering the register with a greeting in their chosen tongue. They could also be used as a class 'language of the week'; as a multi-cultural display; or as part of a geography project. I hope you find them helpful!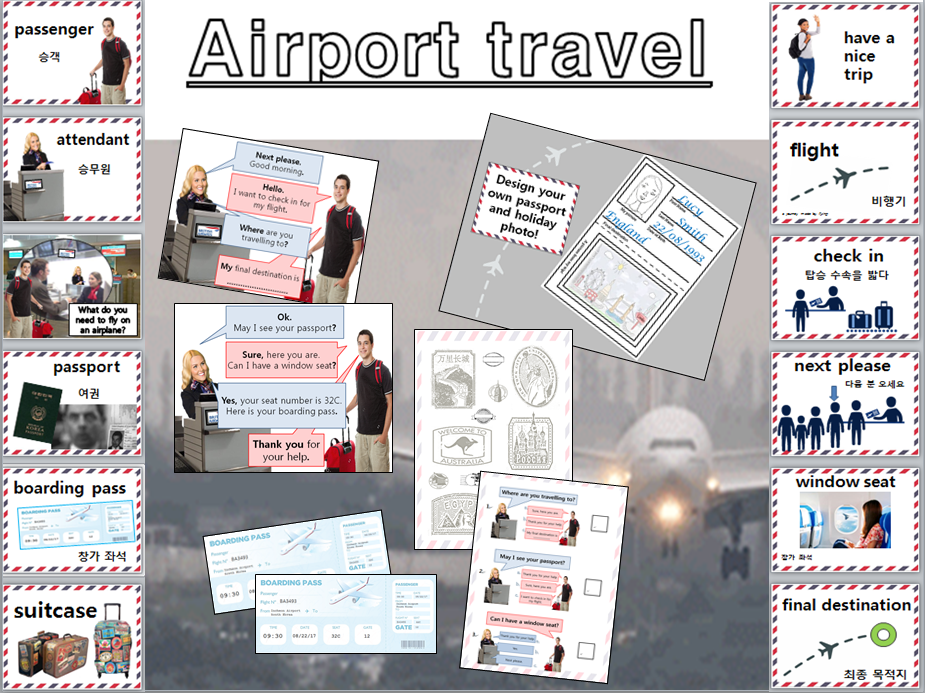 Suitable for EFL, TEFL and KS2 students. The powerpoint has Korean/English translations but can be adapted easily. The lesson focuses on the dialogue/role-play between a passenger and an attendant: *showing a passport, *asking for a window seat * receiving a boarding pass The worksheets include: *Vocabulary list and cutting/sticking/matching activity *Create your own passport and holiday photo *Short comprehension questions *Colour in the travel stamps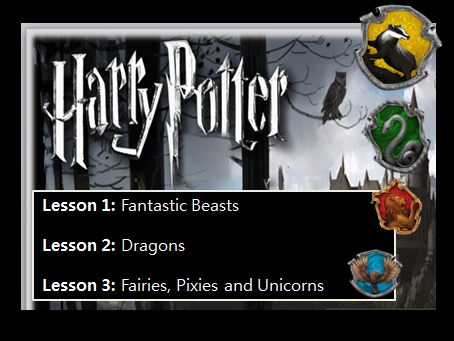 3x Harry Potter themed lessons with worksheets, activities and resources. Lesson 1) Fantastic Beasts and Where to Find Them - students learn 'habitats' and 'eating habits' (herbivore, omnivore and carnivore) for a variety of real and imaginary animals. -In teams they must decide what the animal's eating habits are. - Students then create their own creature collage and use the vocabulary to explain to the class about their imaginary creature. Lesson 2) Dragons -body parts -adjectives -determiners - Dragon top trumps card game -Outdoor activity (similar to capture the flag) -Art and Craft activity (making dragon eggs) Lesson 3) Fairies, Pixies and Unicorns Students learn about objects/rooms in a 'fairy house' and must compete to write on mini whiteboards and to speak out loud. Additional resources: *Final assessment to test new vocab *colouring and origami sheets *Sorting hat ppt to allocate students into houses (originally found free online but I have updated and added sound effects)