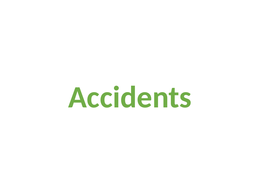 EAL: Past and Present
2 PPTs detailing different past and present usage of words.
Encourage students to think of other things can break, be kicked, stepped on, lose, spilt or hit.
Also encourage students to act out the examples.
Both PPTs have a dialouge and an activity in them as well.
Read more