'An estimated 93 million children worldwide live with disabilities. Like all children, children with disabilities have ambitions and dreams for their futures. Like all children, they need quality education to develop their skills and realize their full potential.
Yet, children with disabilities are often overlooked in policymaking, limiting their access to education and their ability to participate in social, economic and political life. Worldwide, these children are among the most likely to be out of school. They face persistent barriers to education stemming from discrimination, stigma and the routine failure of decision makers to incorporate disability in school services'.
Inclusive Education, Unicef
There is a growing mindset that if we get education right for students with special educational needs and disabilities, then we automatically get it right for everyone. But how can you ensure that your lessons are inclusive? Trying to see them through the eyes of a child with additional needs can help.
When observing children with additional needs, assess their behaviour and look for factual information to help identify barriers. You can then create interventions that deal with the root of the problem.
When a child has a known diagnosis, try to look at what that means for the child and how they interact with your lessons.
This can help you to appreciate that challenging behaviour isn't always something that can, or should, be penalised, and that there are ways you can adapt lessons to make students more comfortable and able to work to the best of their abilities.
For example, how does a child with ADD cope with lessons?
Students with attention deficit disorder (ADD) feel safe and secure if they know what to expect. With regular routines and rituals, they become more familiar with what they need to do. The more you can keep to routines and rituals, the better. Any change simply creates distraction, uncertainty and confusion.
While this classroom structure need not come at the expense of creativity or excitement, students with ADD are usually most comfortable in classrooms where procedures, expectations and limits are explicit.
Be aware that they tend to get overstimulated when working in group situations so pair them with less distractible students who are likely to follow the teacher's instructions.
There should also be another area or workstation set up facing the wall and away from the main classroom area where they can learn if needed.
Implementing adaptive teaching techniques
Once you begin to implement adaptive teaching techniques such as these, they'll quickly become part of your daily planning process. Making these small changes will not only benefit your pupils with specific learning needs but the class as a whole. Studies show that SEND strategies benefit all learners and improve outcomes for all. Ensuring lessons are well-paced, have a clear structure and well-chosen resources are the backbone of an inclusive lesson.
Flexible online training to help your school provide the best education for all your pupils
Our online subject knowledge training package contains four courses to help staff to develop their understanding of what it's like to be a secondary school student with SEND, and develop strategies to use when teaching children and young people with additional needs.
SEND: What Does It Mean for the English Teacher? 

Looks at autism and dyslexia and examines an example English lesson plan to ensure that it's supportive and inclusive.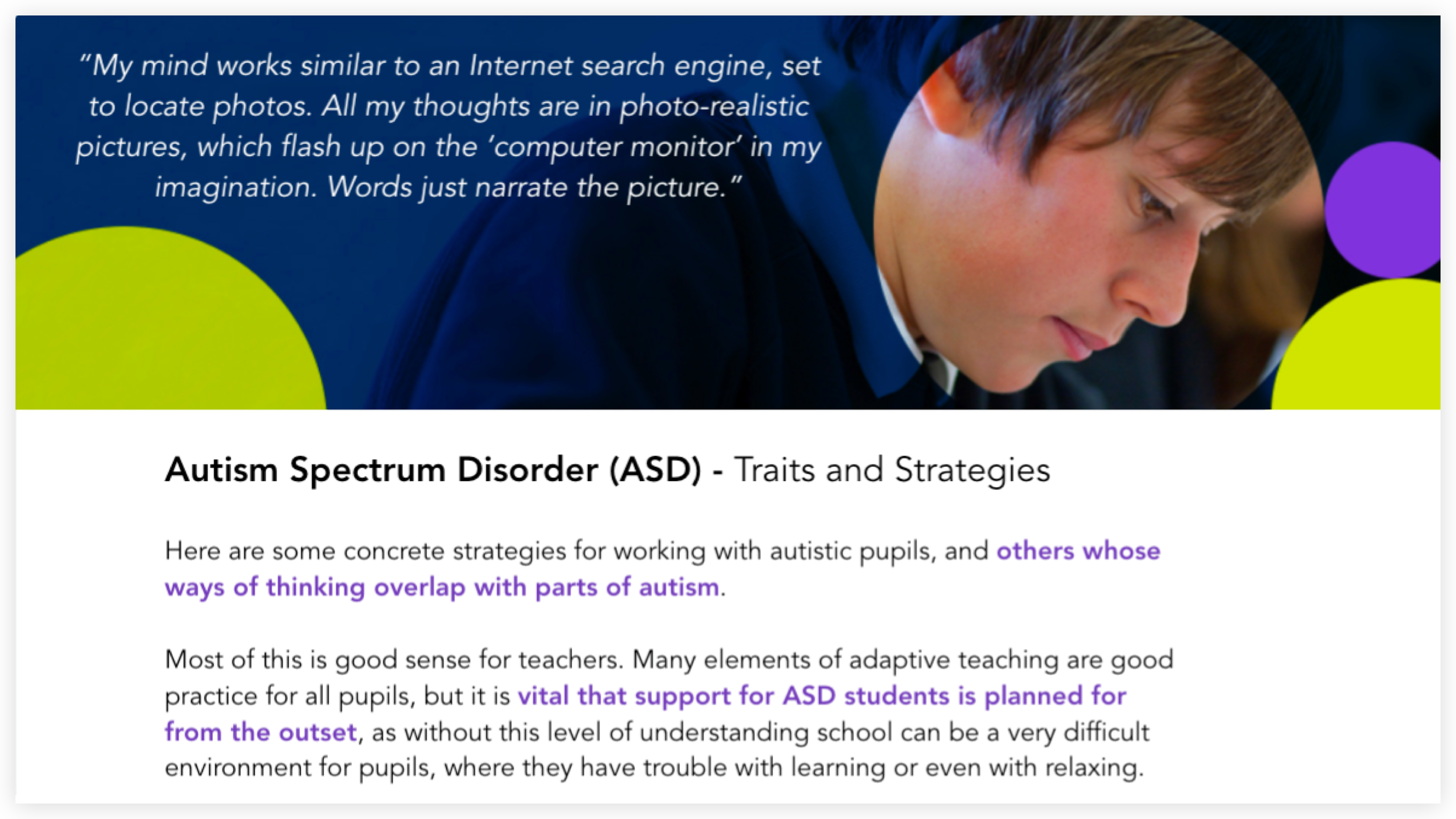 SEND: What Does It Mean for the Mathematics Teacher?
Looks at dyscalculia and visual impairment and examines an example maths lesson plan.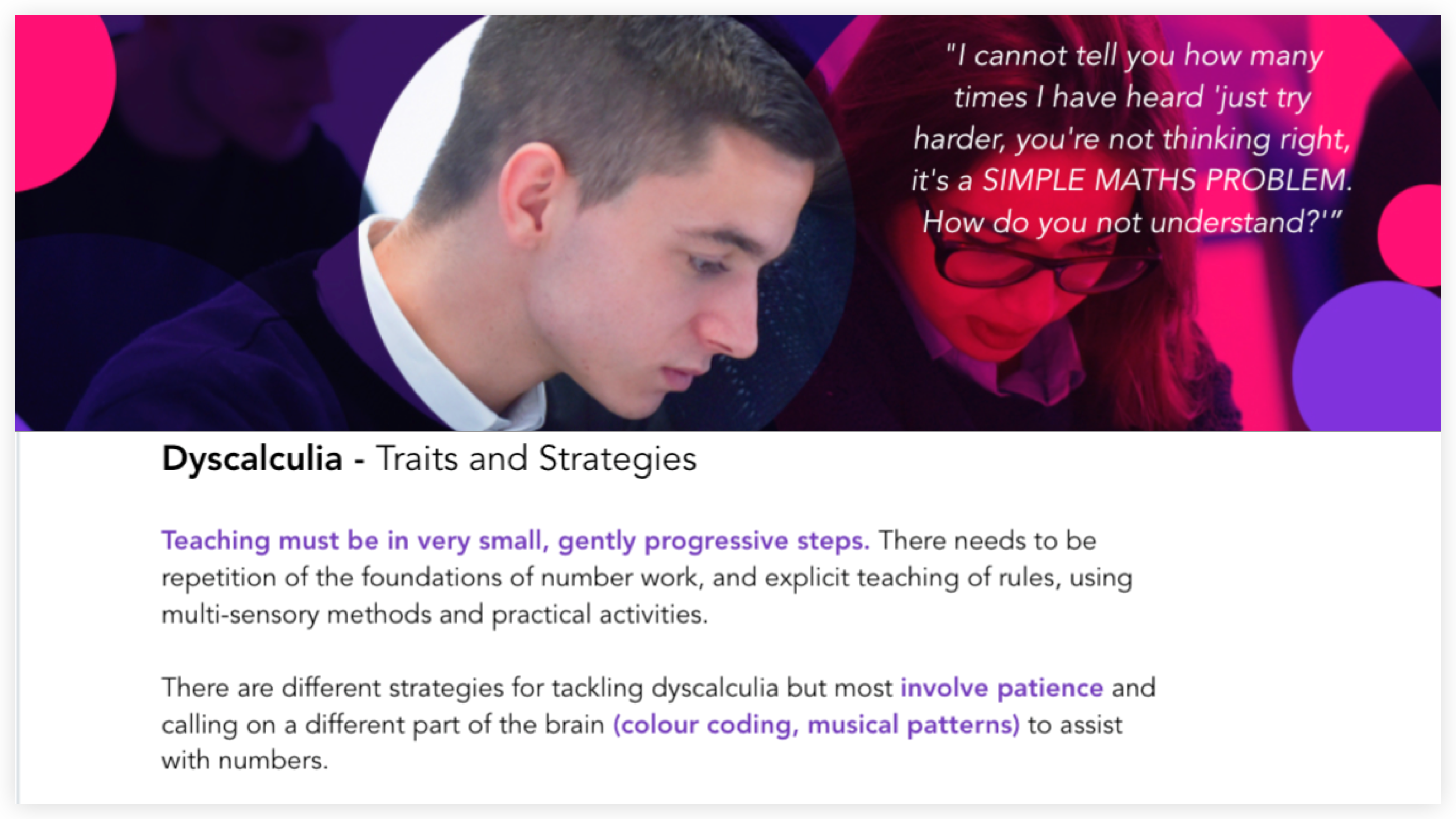 SEND: What Does It Mean for the Geography Teacher?
Looks at attention deficit disorder (ADD) and physical disability and explore strategies to use on a field trip, including an example risk assessment.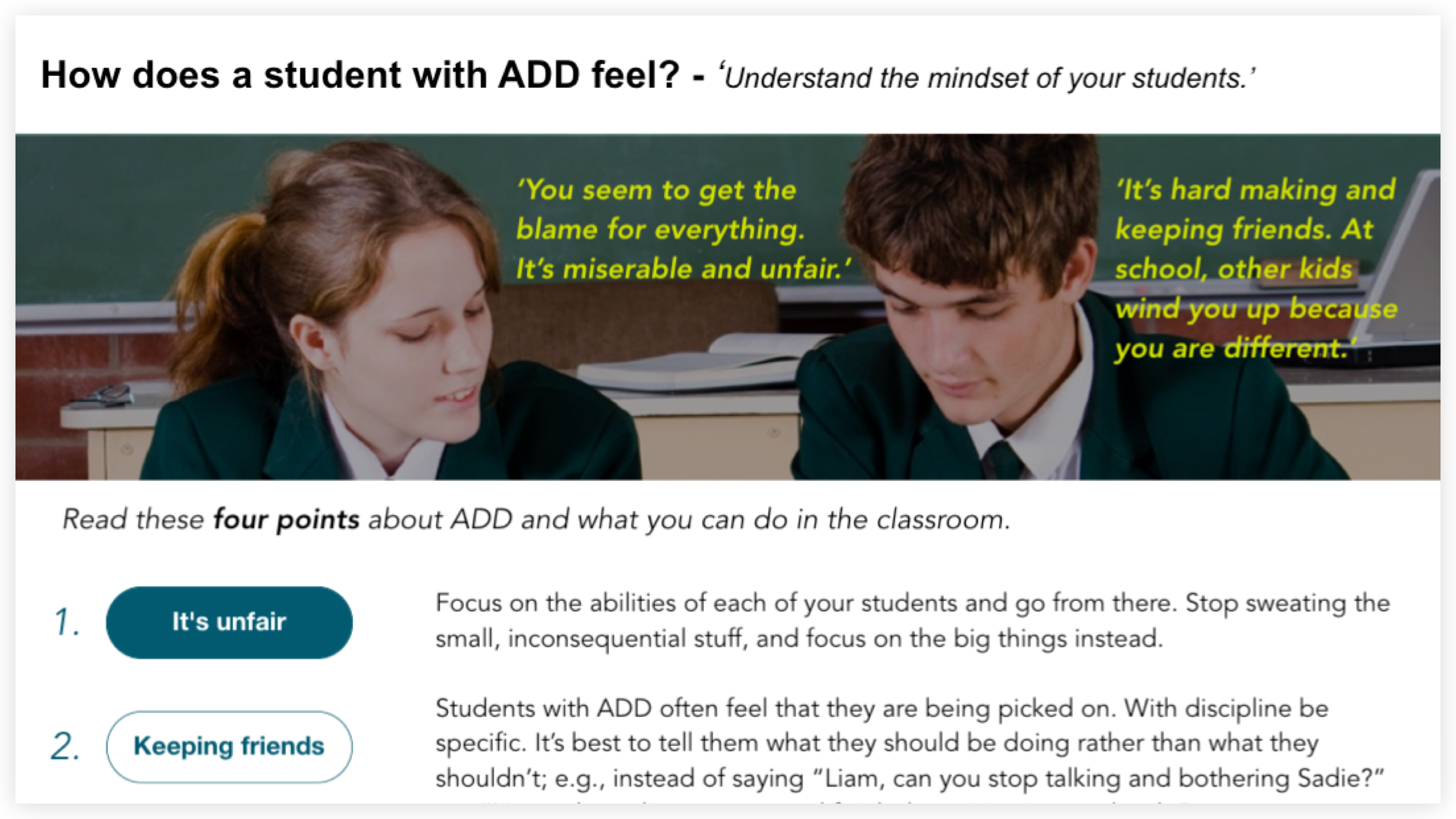 SEND: What Does It Mean for the Science Teacher?
Looks at attention deficit hyperactivity disorder (ADHD) and hearing impairment and examines how to adapt a maths lesson to ensure that it's supportive and inclusive.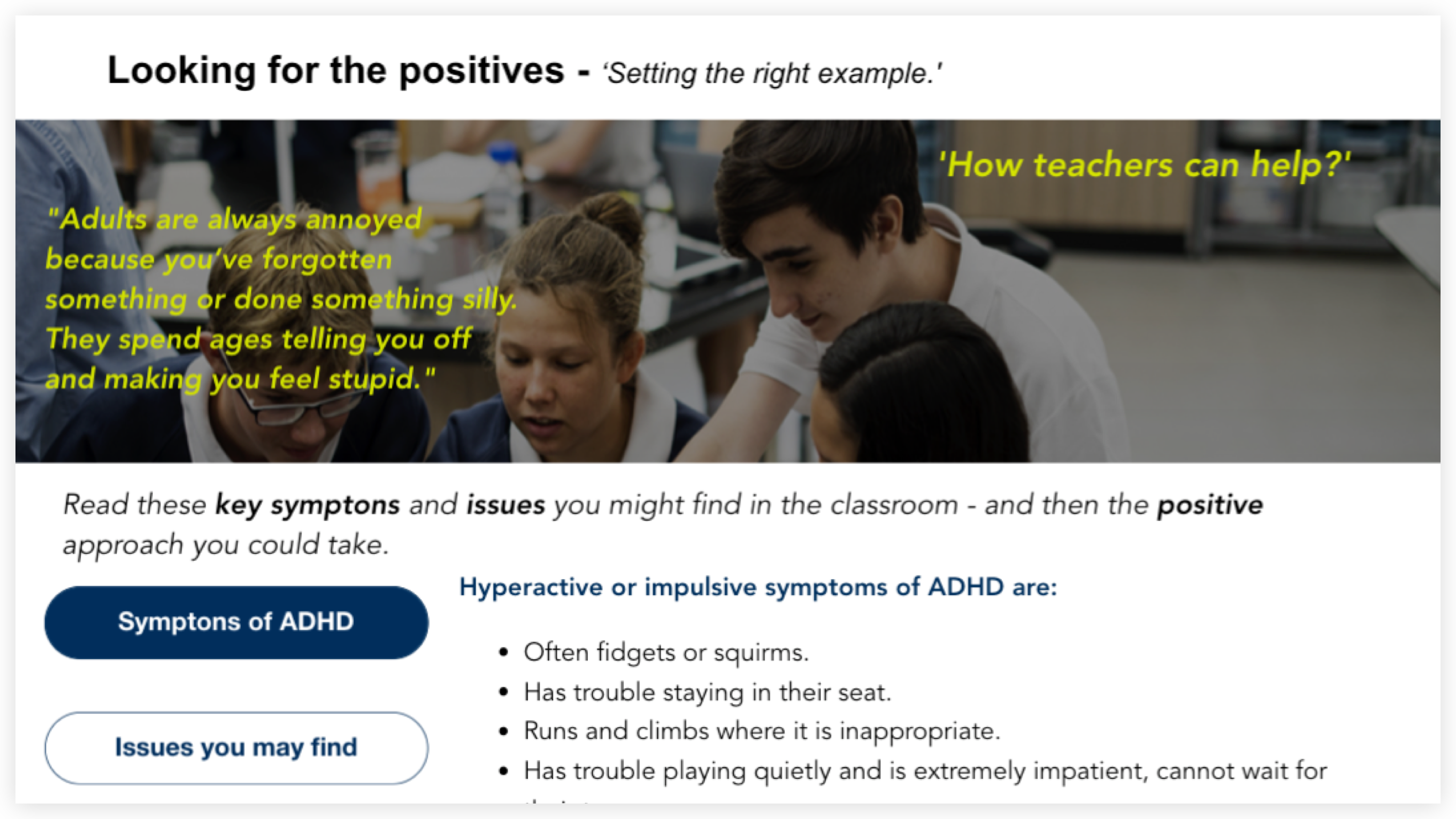 Supporting SEN Pupils with Phonics
Also included in our training package is this course which explores:
How SEN pupils in mainstream and SEN settings can be supported to make progress – looking at intervention, supporting struggling readers and adapting phonics teaching for SEN settings 

The importance of targeted interventions for pupils with significant literacy difficulties as acknowledged in The Rose Report (2006) 

How the multi-sensory approach can allow for a fully inclusive approach for all children, regardless of their additional needs

Our subject knowledge training package gives your whole school unlimited access to these courses and over 35 more, covering literacy for primary and secondary, the core secondary subject areas and subject specific pedagogy. All in one place, for one cost effective annual price.
To find out more about how our subject knowledge training package could benefit your school, book a demo today.
You can also download our full course listing.