Staff hiring and planning
Join over 25,000 schools that we've helped to find teachers their pupils will remember forever.
Recruit faster with our recruitment software and tools
Faster recruitment
Tes Portal is our cloud-based platform that you can access anytime, anywhere via tes.com. You can quickly and easily access products and their features that help you to attract, train and empower your staff.
Easily manage applications
Our built-in, centralised Applicant Tracking System (ATS) is designed to support you at every stage of the recruitment journey and provides you with a simple way to track and manage your applicants.
Reach more candidates
Increase applications from suitable candidates by promoting your job advert across tes.com to reach teachers who match your job description with smartReach.
Use our expert consultants to find the right candidate
Our dedicated recruitment team will take the time to understand what makes your school unique, it's ethos and culture and the type of candidate you're searching for. Then they'll find the perfect match from the more than 440,000* teachers and 39,000* leaders who've let us know they're interested in hearing about opportunities.
Retain staff with Straight to teaching
You may already have outstanding staff, such as TAs working within the school and we can help you to develop those talented individuals into qualified teachers.
Qualify experienced staff with Assessment Only
Our Assessment Only route can help your staff with significant teaching experience to achieve Qualified Teacher Status (QTS) in just 12 weeks. 
Upskill your leaders and aid succession planning
Our National Professional Qualifications (NPQs) offer three flexible, practice-focused, online training programmes for aspiring and current school leaders.
Book the supply teachers you need
Supply Manager ensures your classes are covered before the start of the school day. As soon as you know you need a supply teacher, you can request and book daily, short and long-term supply from within Tes Portal and have a teacher in your classroom ready to teach before 9am.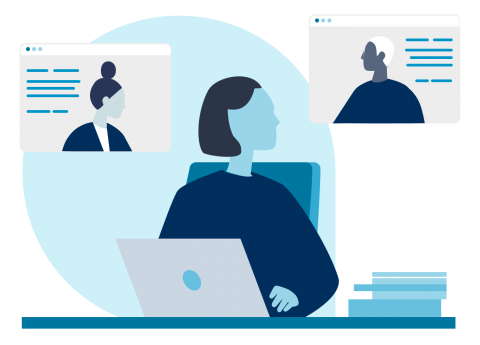 Account management is a massive perk of any subscription with one person to look after you and advise and guide you on how to improve things.

Source: Interview - April 2019
The school Portal makes adding jobs very straightforward and the statistics associated with the adverts provide fascinating and useful insights. These new features, combined with our advertising subscription, are making recruitment easier and more simple.

Source: Tes Portal feedback
Straight to Teaching has had an outstanding impact on our school. We have the securest and strongest staffing structure that we have ever had.

Source: Case study
The support from the Tes team has also been excellent in serving the best interests of the school and pupils: prompt, tailored and understanding who we are and what we're trying to achieve. We would simply not be without this online recruitment package.

Source: Tes recruitment subscription feedback
Get in touch
Want to find out more about how we can help your school? Fill in our short enquiry form and we'll be in touch. Alternatively, you can email us at recruitment@tesglobal.com or call us on +44 203 194 3050.
Latest news and guidance on staff hiring and planning
* Tes internal statistics. Correct as of August 2020.