Strengthen your Primary Maths knowledge with an SKE course
100% Online Subject Knowledge Enhancement (SKE) course for Primary trainees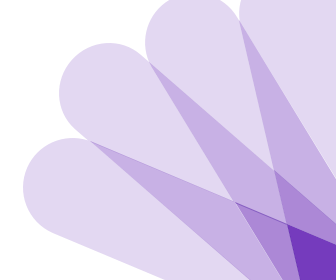 Primary Maths SKE
Enhance your knowledge of Primary Maths before or alongside your teacher training with Tes Institute's Primary Maths SKE. Understand how high-quality maths is delivered in a primary setting and build the subject confidence you will need to expertly lead a classroom of children between the primary ages of 5 and 11 learning Key stage 1 and 2.
This 8-week Primary Maths SKE course covers key curriculum topics, including:
Calculations and Fractions
Early Development of Number
Algebra and Number
Measures and Measurement
Simple Ratio and Proportion; Geometry: Properties of Shape
Mathematical Problem-Solving
Mathematical Reasoning
This SKE course is delivered using the Tes Learn platform and gives learners access to online sessions and Tes.com resources. The course is a flexible programme that allows you to study at a time convenient to you. Your progress will be supported by a Maths specialist Pathway Tutor, they will guide you through the course and provide feedback to you and your teacher training provider on your strengths and areas for further development. 
Once finishing the course you will also be awarded a certificate to acknowledge your successful completion of the course.
Entry criteria for a DfE funded course
To be eligible for a DfE funded place on our SKE course you must have accepted a conditional offer for a Primary Maths specialism place on a postgraduate or School Direct initial teacher training (ITT) programme prior to applying for an SKE course. 
The completion of a SKE course must be a condition of your ITT offer in order to meet the DfE eligibility criteria for a funded course.
Entry criteria for a Self-funded option
If you do not meet the DfE eligibility criteria for a funded SKE place, please contact us on 020 3194 3200 to discuss self-funded options.
*Please note that DfE funding is subject to conditions and not guaranteed. For full entry criteria and funding details, view the DfE SKE Funding Manual.
Why choose Tes Institute?
Tes Institute is the largest provider of subject knowledge enhancement programmes in England, having improved the subject knowledge of over 2,000 trainee teachers since 2013.
As well as our subject knowledge in Primary Maths we also offer courses in English, Mathematics, Biology, Chemistry, Computing, French, German, Geography, Physics and Spanish.
The level of support offered to me throughout the SKE programme has been second to none. I was assigned my own subject specialist pathway tutor at the start of the programme and they have gone above and beyond to help me. 
Start your application today
Start your application for a Subject Knowledge Enhancement course with us today.