Adjectivial/embedded clause bingo game
I used this as a plenary for my Year 5s. The instructions are on the sheet. Basically the children have to choose 4 clauses to keep. If their clause is needed in the clause shown in the ppt, they have a tick.
andreahuhle

3 years ago

Report

Lovely idea - have adapted it to suit our topics and will use it with my class tomorrow. Thank you!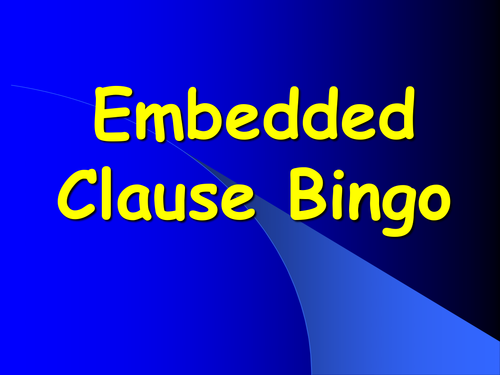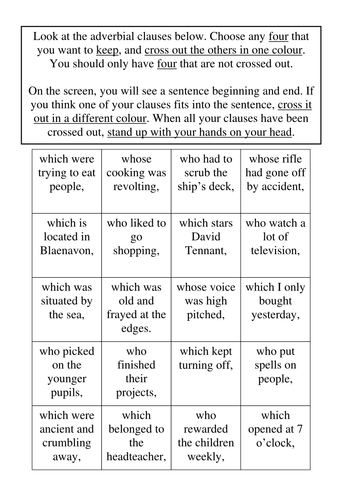 Downloads

9777

Views

12744

Created

Oct 22, 2011

Updated

Jun 8, 2013