phase 4 lesson plans of letters and sounds phonics
A set of plans for phase 4 of the new letters and sounds synthetic phonics programme. Easily adaptable to suit own style of planning but a good starting point. hope they will be useful.
Last updated Nov 16, 2014, created Aug 3, 2008
Error occurred while adding this resource to your favourites list. Please try again later.
Ages
Categories
Fantastic! Thanks

Excellent but which books are the page no.s from?

These resources are great, I've used your phase 3 planning too. It's saved me lots of time and given me lots of ideas.. thank you!!

Thank you so much for sharing your planning. It has saved me hours which I can use to do other things that need doing.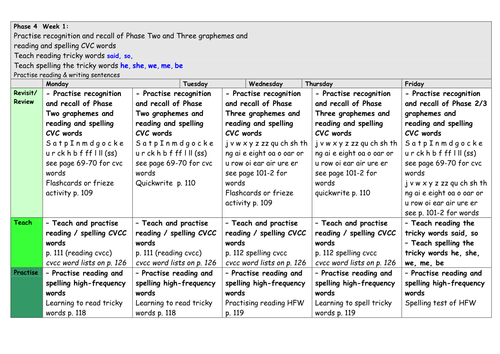 Downloads

82808

Views

169811

Created

Aug 3, 2008

Updated

Nov 16, 2014