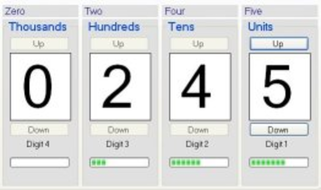 Place Value
About this resource
Info
Created: Apr 13, 2016
Other resources by this author
http://www.learningkeystages.co.uk/Robotics/Robotics.html Robotic designs may be interesting for student interested in design technology Autocad pr...
AdrianAshley
Integer Long Division Mathematic computer software
AdrianAshley
Popular paid resources
This pack of resources covers Year 2 place value for the first week of the autumn term. The resources support a mastery approach to teaching mathem...
RustyMaths
Lesson plan, teaching resources and differentiated work for 3 lessons 1) Partitioning numbers into tens and units (MA hundreds) 2) Adding multiples...
jreadshaw
Question titles and resources for a working maths wall aimed at KS2 - focus Reasoning. Also, includes Place Value resources linked to Y5 expectatio...
jreadshaw
Updated resources
This resource contains the second of two packs designed to support the delivery of the White Rose Maths Scheme Year 3 – Number: Fractions during we...
Krazikas
This resource contains the first of three sets of mastery maths resources to support the delivery of the Year 2 Place Value - Autumn Term White Ros...
Krazikas
Starter and early finishers printable tasks BUNDLE for Literacy and Maths, ideal for Upper KS2 (Y5 and Y6), although they will suit many early KS3 ...
FullShelf