Romeo & Juliet: Questions Worksheet: Act 4 Scene 2
A printable Shakespeare worksheet resource including a series of questions to explore what happens in Act 4 scene 2 of Romeo & Juliet by William Shakespeare and helps consolidate their understanding of the play. You may need to adapt them to suit your class.
Last updated Feb 7, 2015, created Dec 11, 2011
Error occurred while adding this resource to your favourites list. Please try again later.
Ages
Categories
Be the first to review this resource.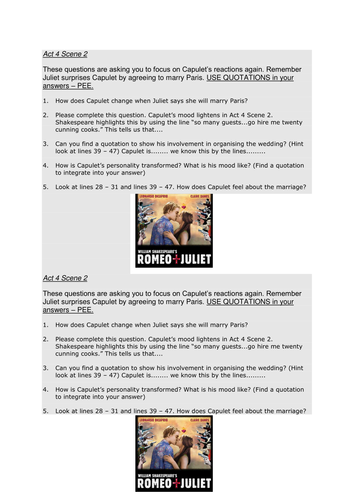 Downloads

475

Views

1632

Created

Dec 11, 2011

Updated

Feb 7, 2015