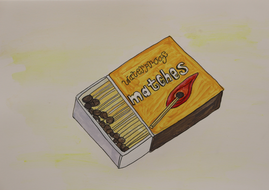 Survival Skills: DIY Waterproof Matches
A fun DIY activity based on expeditions and explorers. Could be used as part of a lesson on waterproof materials, flammable materials, World Oceans Day, or what to pack for your holiday or expedition.

This is a free, downloadable PDF file, to accompany a YouTube video I made as a real life explorer. Video: https://www.youtube.com/watch?v=8k7YJd92nwg&index=4&list=PLd9pxOIcWRI1X9ils3yFk9A_vvedFUiYX

Please leave me a review and I will send you any other resource of your choice for free (contact me: office@oceansproject.com). Check out my other resources at my shop: https://www.tes.com/teaching-resources/shop/sarah277

Let me know if you have any resource requests and I will tailor make a resource for you.
Read more
Get this resource as part of a bundle and save up to 87%