Flipchart lesson on part-time jobs
Related resources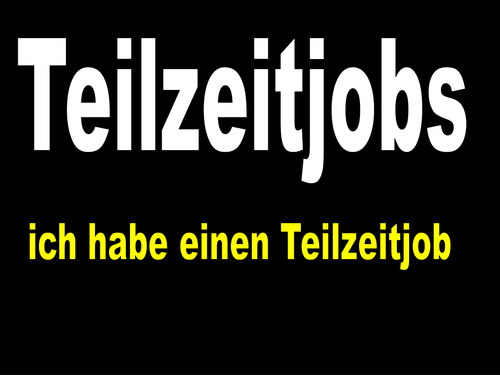 A presentation to introduce or revise part-time jobs.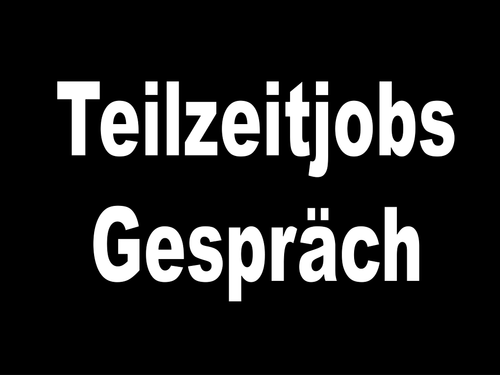 A powerpoint practice conversation.<br /> 1. Show the conversation. Have the class practice it in pairs.<br /> 2. Select two volunteers to read out the conversation aloud. Check pronunciation.<br /> 3. Have the class repeat the conversation in pairs.<br /> 4. Show the next slide: some words have been deleted. Conscript two volunteers to say it all from memory.<br /> 5. Continue at the pace your class can manage.
By delnon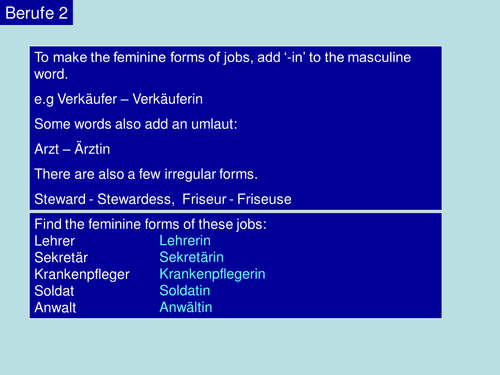 This is a complete lesson with PowerPoint presentation and a variety of activities, which introduces language to enable students to discuss jobs, professions and part-time jobs in German. <br /> <br /> Activities are differentiated in colour-coded form:<br /> <br /> Green - Less able students <br /> Orange - More able students <br /> Red - More able students <br /> <br /> Any references to Listening and Reading exercises are for the Edexcel GCSE German textbook. Red activities for the Higher book and Green activities for the Foundation book. However, these can be easily adjusted to exercises from any other source.
By aka_deano
Popular resources by this author
Popular paid resources