The Giver: Reading Questions & Activities
A chapter-by-chapter breakdown of questions that could be asked during the reading of The Giver by Lois Lowry, and more extended-response questions for written responses linked to the APP Assessment Focuses. PowerPoint has visual presentation of questions for each chapter.
HObernauer

3 years ago

Report

Thank you very much for posting. Having readily available thought-provoking questions is a real bonanza!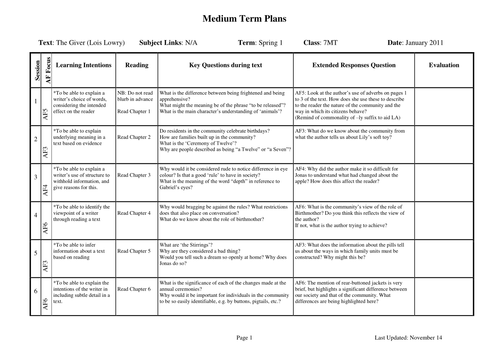 Downloads

1677

Views

3753

Created

Nov 13, 2011

Updated

Sep 19, 2013