The skeleton and muscles Powerpoint and worksheets
QCA Unit 4A Skeleton and muscles worksheets. PowerPoint on skeleton and muscles, including links to videos, activities, games, diagrams and facts.
Last updated Oct 14, 2014, created Jun 27, 2011
Error occurred while adding this resource to your favourites list. Please try again later.
Ages
Categories
Fantastic - just what I was looking for Thank you

Thank you - I have adapted to use with my Year 2/3 class

Excellent ppt and resources- thank you!

just what I needed, links to good bbc clips and simple info

Fantastic resources. Many Thanks.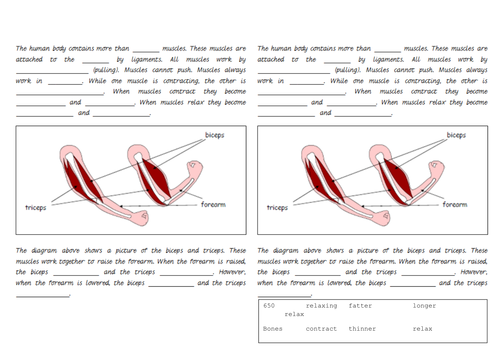 Downloads

69317

Views

76923

Created

Jun 27, 2011

Updated

Oct 14, 2014