A virtual pinboard, Pinterest lends itself perfectly to being a tool for authors to promote their resources. As it's an image-led social platform, visually pleasing content is key to success on Pinterest. Here, we share some key statistics and useful best practice advice to guide you.

Who uses Pinterest?


Pinterest best practice advice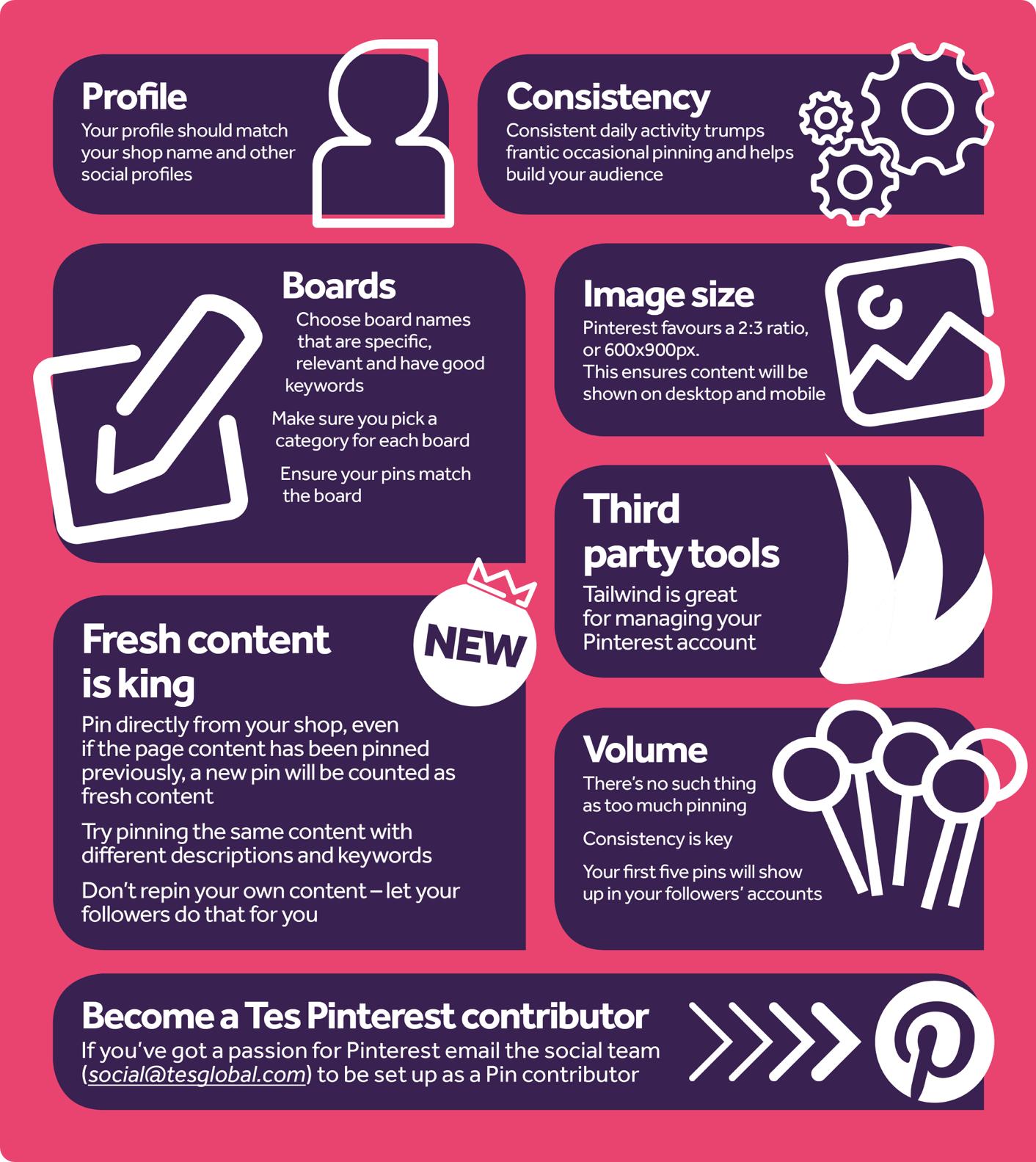 Ready to get going on Pinterest? If you'd like to print this guide to keep it to hand you can right click the image above and select 'save image as' and then print this from your computer.  You can also check out our top tips for Twitter best practice. 

Happy pinning!