We've overheard lots of questions from authors around how to make the most of your content on Twitter and this best practice guide covers some key points to ensure your tweets resonate with teachers and potential customers. 
Twitter best practice guide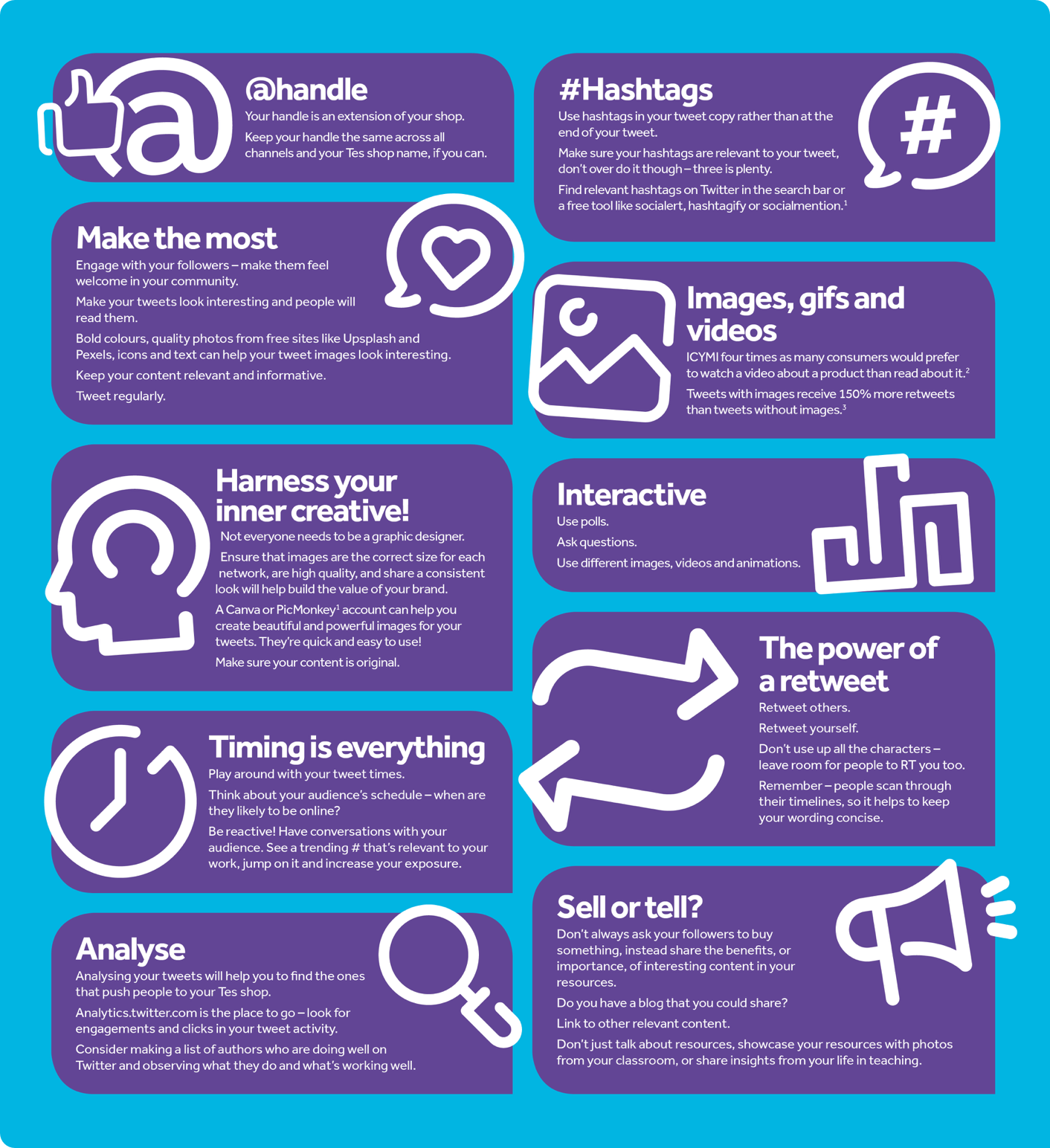 Ready to start tweeting? If you'd like to print this guide to keep it to hand you can right click the image above and select 'save image as' and then print this from your computer. You can also check out our Pinterest best practice guide for more social media tips.
Happy tweeting!