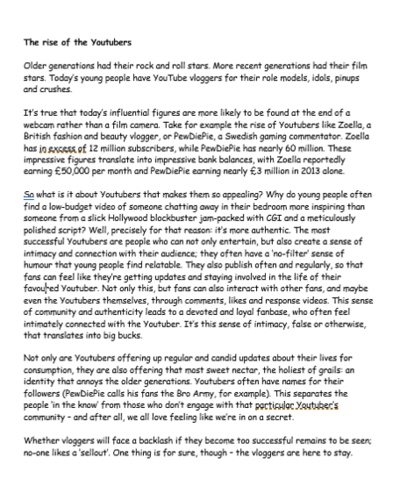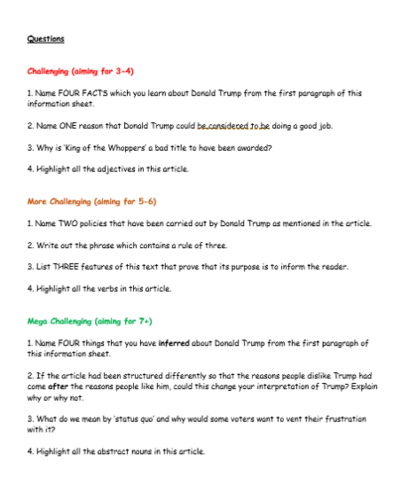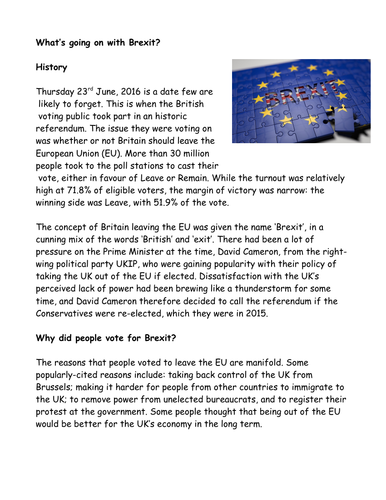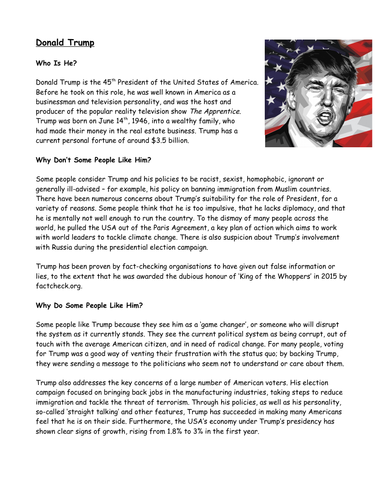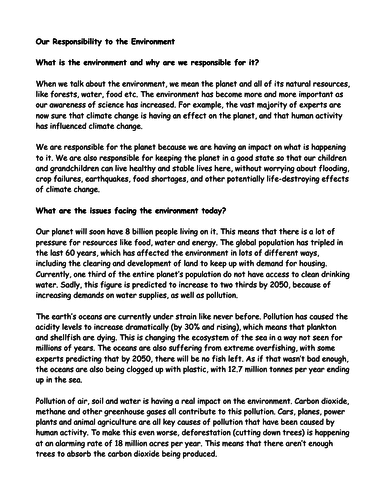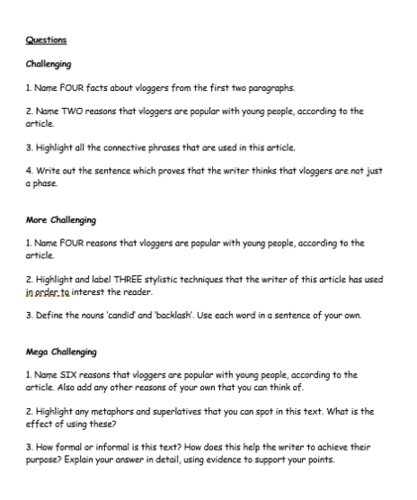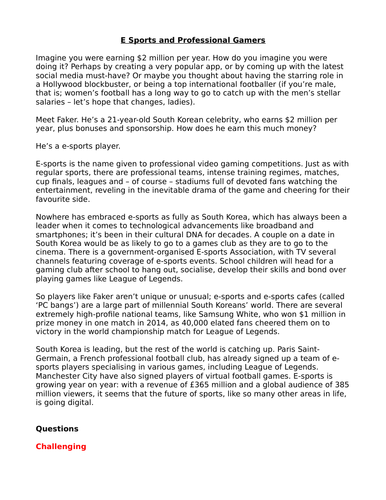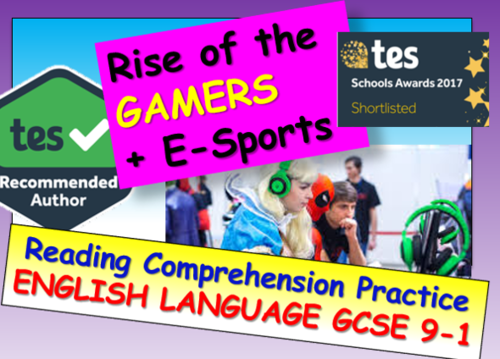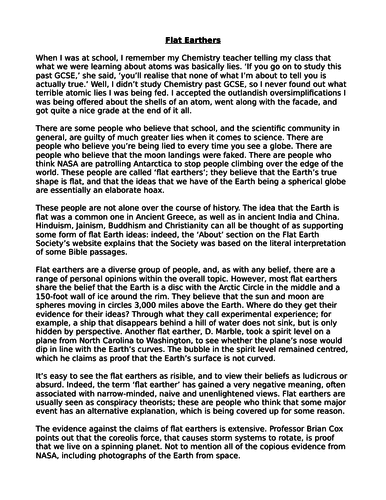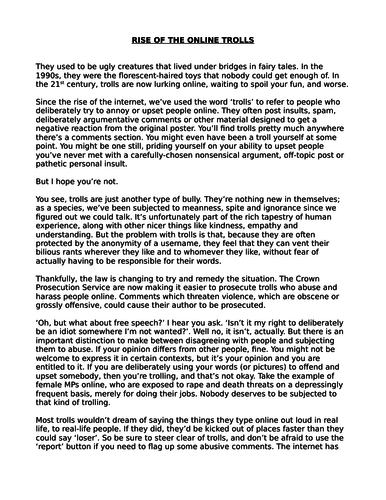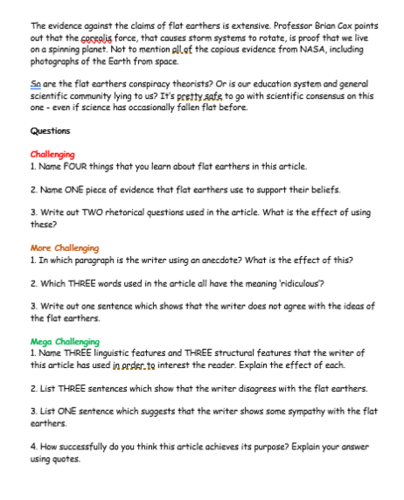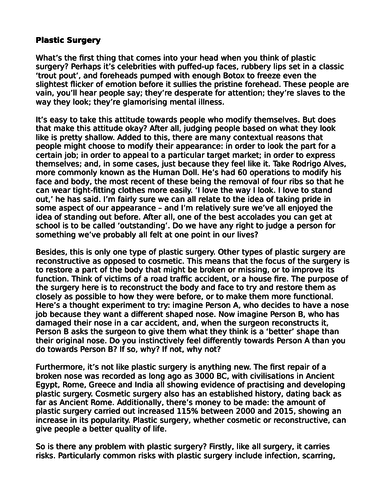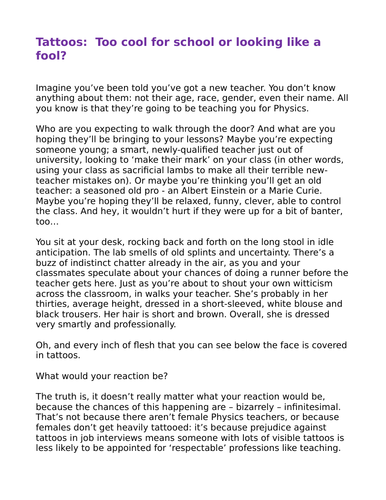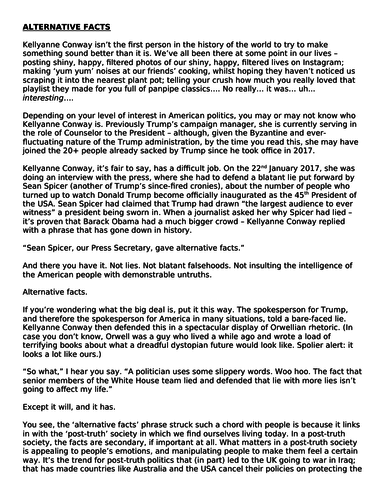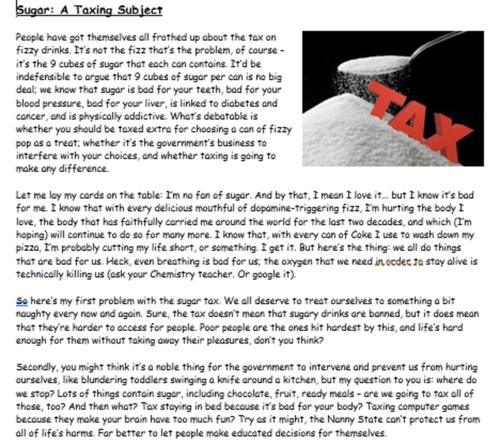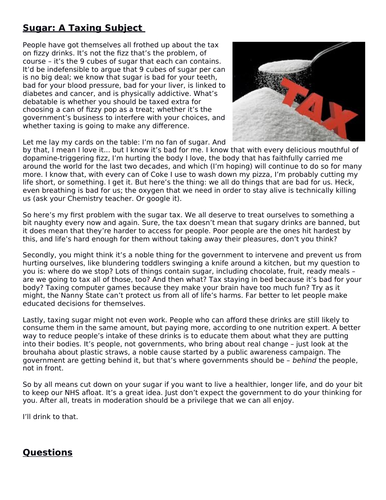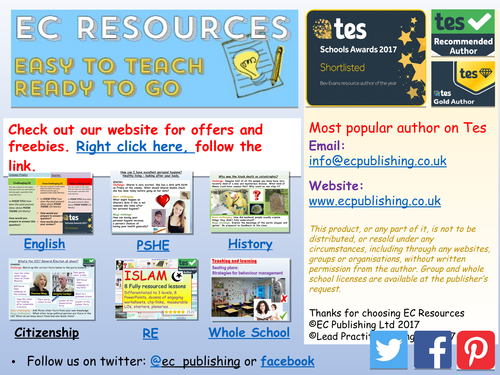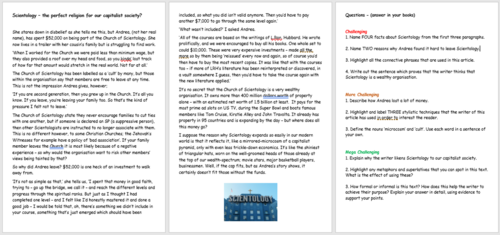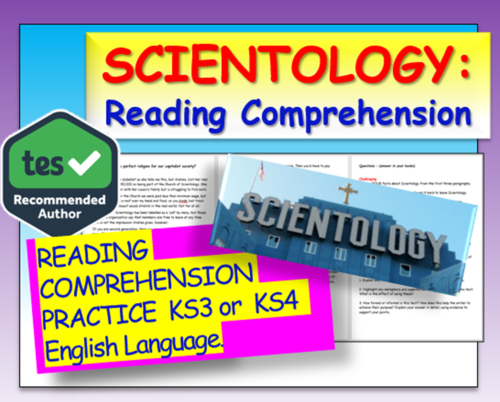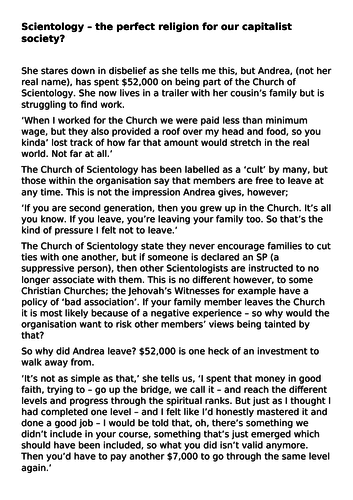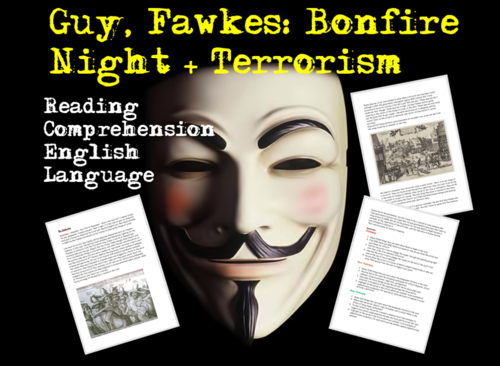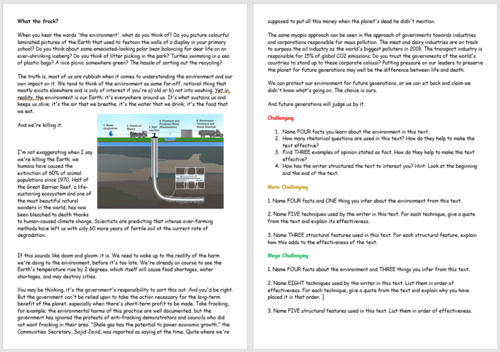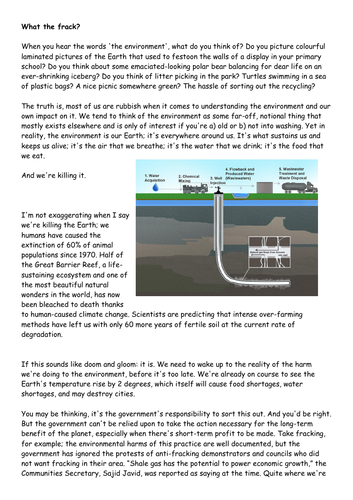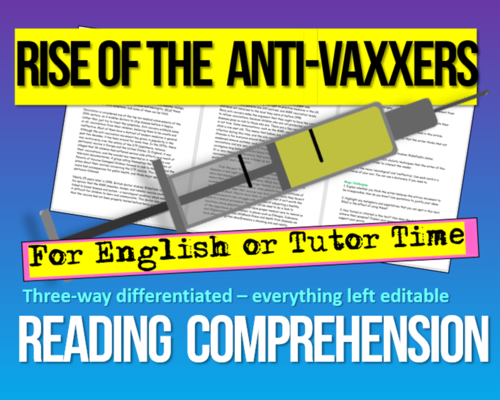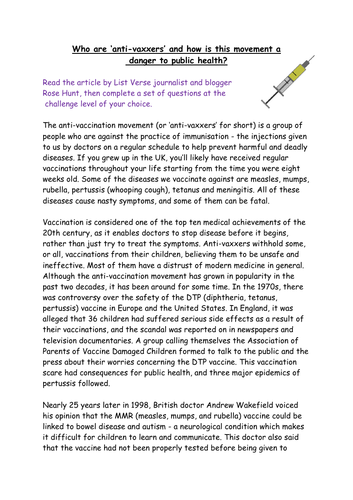 8+ hours resources. 16 x easy to use reading comprehension packs with three sections of differentiated questions each. No teaching or PowerPoints needed! Just read the articles and answer the questions! It can be used as home learning or form time as part of literacy focus, or in English lesson for KS3/4 or GCSE comprehension training. Keep checking back if you download this as I'll be adding lots more.
1. Rise of the YouTube Vloggers - who are they and how did they make their millions?
2. Brexit - what's going on now? Why are people getting annoyed? What does this mean for Britain?
3. Trump - what has he said now? What are the global implications of his presidency? What is this man's background and why is he still so popular with some?
4. Environmental issues - a very serious article about very scary problems students will face in their lifetimes unless serious action is taken.
5. E-Sports and professional gamers. What's it like to be one of these? How do they do it and what exactly do they do?
6. Flat Earthers - what is this new trend? Why do some people believe the Earth is flat? An investigation into the growing anti-science trend and why this movement is gaining momentum.
7. Rise of the Online Trolls - why do people 'troll'? Who are these bullies hiding behind screens? This article investigates.
8. The rising popularity of plastic and cosmetic surgery - what is this, what are the ethical issues behind it and why is it so popular?
9. Virtual reality - what can we do with this technology? How does it work and what's in store for the future?
10. Tattoos - too cool for school or looking like a fool? Why is there so much prejudice against tattoos in a professional workplace and is this likely to change any time soon?
11. Alternative Facts - what are these? Who came up with this term and what do we need to know?
12. The Sugar Tax - why should your pay more for your favourite bottle of pop? This opinion piece investigates the rights and wrongs of this controversial tax.
13. Scientology - just why is this organisation so rich?
14. Terrorism - how have our attitudes towards terrorist plots changed? (Bonfire Night and Guy Fawkes Focus)
15, Fracking - what is this and what's the big fuss about?
16. The antivaxx movement - who are these people rejecting vaccines? Why? What's the problem with this?
All of these articles are pretty interesting for students and teachers! All are very easy to use and a good way to combine PSHE / Current Affairs / Citizenship and English.
You can find many more inexpensive and free PSHE, Citizenship and RE resources at my shop:
EC_Resources
Leave me a review and pick any other resource for free :)
Tes paid licenceHow can I reuse this?
Great resource - Thank you
Excellent resource - really interesting range of topics which my students will enjoy.
This is a great resource. Just too advanced for my learners.
A cool range of texts on a variety of subjects- thanks!
Report this resourceto let us know if it violates our terms and conditions.
Our customer service team will review your report and will be in touch.