Preschool Aboriginal and islander languages resources: social issues
Keeping your class engaged with fun and unique teaching resources is vital in helping them reach their potential. With Tes Resources you'll never be short of teaching ideas. We have a range of tried and tested materials created by teachers for teachers, from kindergarten through to high school.

Breathe new life into your lesson plans with our primary and secondary school classroom resources. Whether you're looking for fun maths worksheets or brand new guided reading activities, we have thousands of free and premium resources for you to download. From preschool to primary you'll find phonics worksheets and classroom games. From Year 11 through to senior secondary we have everything from Japanese lessons to algebra activities, as well as revision guides for tests and exams.
Read more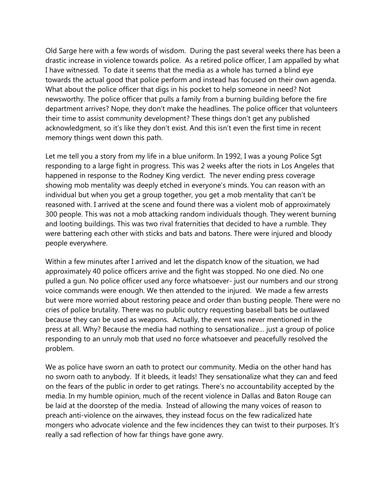 Old Sarge here with a few words of wisdom. During the past several weeks there has been a drastic increase in violence towards police. As a retired police officer, I am appalled by what I have witnessed. To date it seems that the media as a whole has turned a blind eye towards the actual good that police perform and instead has focused on their own agenda. What about the police officer that digs in his pocket to help someone in need? Not newsworthy. The police officer that pulls a family from a burning building before the fire department arrives? Nope, they don't make the headlines. The police officer that volunteers their time to assist community development? These things don't get any published acknowledgment, so it's like they don't exist. And this isn't even the first time in recent memory things went down this path. Let me tell you a story from my life in a blue uniform. In 1992, I was a young Police Sgt responding to a large fight in progress. This was 2 weeks after the riots in Los Angeles that happened in response to the Rodney King verdict. The never ending press coverage showing mob mentality was deeply etched in everyone's minds. You can reason with an individual but when you get a group together, you get a mob mentality that can't be reasoned with. I arrived at the scene and found there was a violent mob of approximately 300 people. This was not a mob attacking random individuals though. They werent burning and looting buildings. This was two rival fraternities that decided to have a rumble. They were battering each other with sticks and bats and batons. There were injured and bloody people everywhere.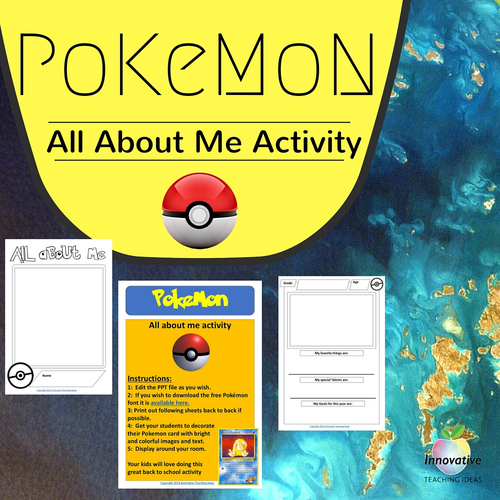 Capitalize on the Pokémon craze with this fun, engaging icebreaker! This is a no prep required activity - just print, hand it out, and give your kids a great back to school activity to kick off the year. In this task, your students will create a custom Pokémon card that is all about THEM. This will give them the opportunity to tell you about their special talents, goals, and favourite things in life, all while developing their public speaking confidence and creative skills. If you're familiar with Pokémon, then you know what the cards look like. This activity gives you two options based on these cards: a back-to-back card, or a one page sheet with key details. Full instructions come attached, including instructions on how to download the free 'Pokémon' font. This activity is also bundled as both a PDF and a completely editable version that you can modify to suit any group. Like the sound of this? If you would like more creative ideas and new product updates, be sure to sign up for our email newsletter, and visit us on Facebook to take part in our exclusive giveaways. *************************************************************************** Other Popular Products From Innovative Teaching Ideas - Search for these items on TES Year Long Visual Writing Prompts Fable Power Pack Teaching Digital Technologies and STEM ***************************************************************************** YOUR REVIEWS ARE ESSENTIAL IN KEEPING OUR PRODUCTS LOW PRICED AND REGULARLY UPDATED!!! IT MAKES A HUGE DIFFERENCE TO US!!! PLEASE LEAVE A REVIEW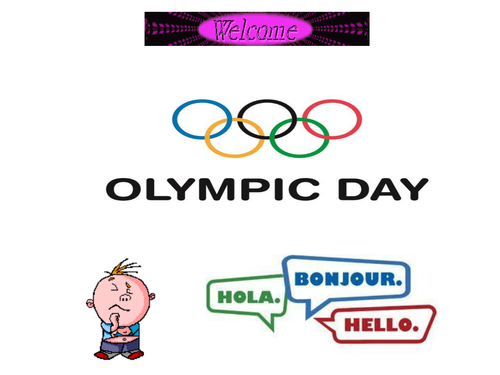 Olympic Day/Parade/Assembly: **** Special price for month of June **** This resource was used last week for a whole school entry point. The school was divided into 15 countries and took part in a whole school assembly and parade. The 15 countries reflect the 5 Olympic Rings, with 3 countries being chosen from each continent (The Americas being one). Olympic Entry Point PowerPoint: This PowerPoint shares a brief history of the games, followed by 15 slides to reflect the 15 countries. Each slide has a country flag with the national anthem playing in the background. The national anthems play automatically and all timings have been preset. During the parade I also shared facts about each country. This is attached as a Word document. I read these out during each national anthem. Olympic Introduction: This is a great activity that can be used as a warm up activity during the assembly. It is based on the popular TV programme 'Family Fortunes'. During the presentation click on the number if the children get it correct and click on the 'X' if they get it incorrect. Great fun for teachers vs. students. Olympic Scoring Card: This was used for the 5 events during the day. I have just added this to give you a flavour of the day. Enjoy!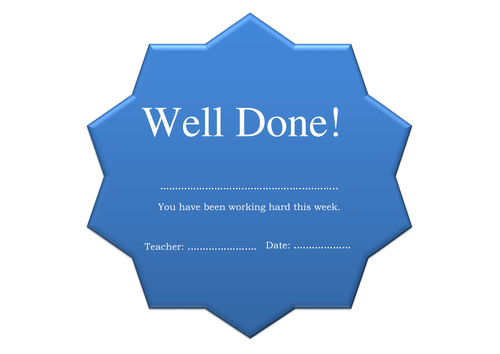 This award should be given out to children who have been on good behaviour. I would also recommend buying a prize to give out with it.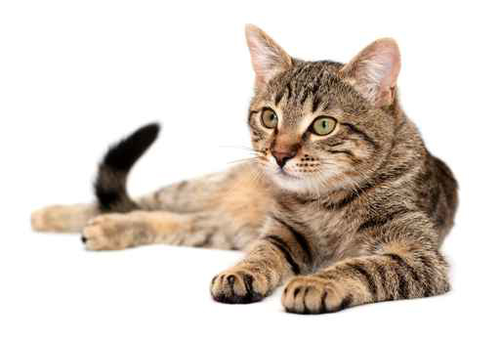 Clash Royale v1.3.2 Android Apk Hack Mod Download Clash Royale v1.3.2 Android Apk Hack Mod Download Clash Royale v1.3.2 Android Apk Hack Mod Download MICHAEL ADMIN SUPERCELL 2 COMMENTS 51080 VIEWS Clash Royale apkxmod com Clash Royale v1.3.2 (Build 28) Android Apk Hack (Money) Mod Download Hi guys. "Clash Royale" has game "Clash of Clans" designers of the "Supercell" is a strategy game designed by. You will enter the battle in the game and you will fight against your enemies. You can direct select your favorite character. Whether in war strategy war strategy to be successful in implementing these strategies will try to succeed by working If you want to play this game, you can download and play the game from the link below. Good luck. Clash Royale android apk apps hack mod pics 1 Clash Royale android apk apps hack mod pics 2 Clash Royale android apk apps hack mod pics 3 Clash Royale android apk apps hack mod pics 4 Clash Royale android apk apps hack mod pics 5 Game Name: Clash Royale Category: Android Games Download Game Type: Strategy Release Date: 03.05.2016 Language: English Size: 92.2 MB Developer Company: Supercell File Type: .apk Markets link: Google Play Price Status: Free Mod: Apk ———- Join our clan. Search name. APKXMOD ———- A short time is open to everyone. Then it requires an invitation.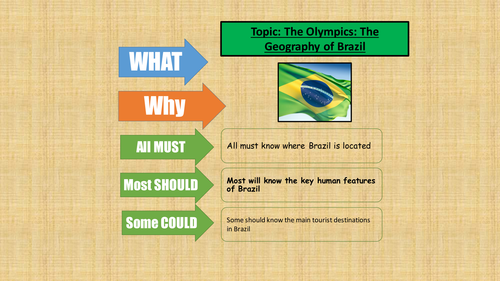 This is a collaboration of lessons about the Geography of Brazil linking it to the 2016 Olympics. The lessons are as follows: Lesson 1 and 2 - Brazils Geography Lesson 3 - Inequality in Brazil Lesson 4 - Brazils climate Lesson 5 - Brazilian culture and carnival Lesson 6 - Redevelopment for the 2016 Olympics Lesson 7 - Design an Olympic site Lesson 8 - The Amazon Rainforest Lesson 9 - Amazon adaptations Lesson 10 - The people of the Amazon Lessons 11-14 - Olympic country research project - could be used as an assessment