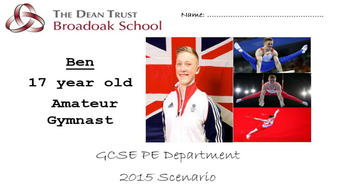 GCSE PE AQA Scenario Revision Booklet- Ben the Gymnast 2015
A GCSE PE Scenario revision booklet with all the possible areas that could be in the May 2015 exam (what I have interpreted from it). It contains lots of information alongside how it could link with Ben and gymnastics. There are plenty of questions both past and present but no answers. It will help to get the pupils thinking of the types of questions that could come up, especially with the adapted past paper questions in the last few pages from previous years exams.
Read more
Report a problem
Creative Commons "NoDerivatives"