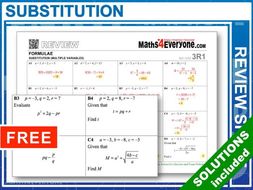 Substitution into Formulae (GCSE Summary)
A worksheet helping students to review their understanding on substitution into formulae. Questions include multiple variables and cover the full range of skills required for GCSE. The sheet can be used for work in class or as a homework.
--
This is also excellent for one-to-one tuition and interventions. Solutions are included.
Read more