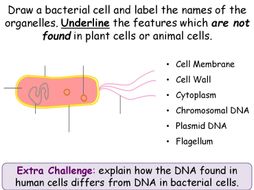 Unicellular Organisms Year 8 Topic- 6 full lessons (KS3 8D)
This bundle is sufficient to teach Year 8 students the Key Stage 3 National Curriculum required learning on Unicellular Organisms. The bundle includes five full lesson PowerPoints (containing equipment lists for suggested practicals) plus an engaging ICT task (packaged with the Protoctists lesson) that can be used to occupy students for a full lesson of extension and consolidation.
Suggested teaching order: Uni or Multicellular?, Microscopic Fungi, Bacteria, Protoctists, ICT Extension lesson, Decomposers & Carbon Cycle.
Read more
About this resource
Info
Created: Jul 11, 2018