CLASS CHARTS
Create seating plans and manage behaviour
Our software will help you to generate seating plans to optimise pupil performance in a couple of clicks
Create seating plans and manage behaviour
Poor pupil behaviour can be one of the biggest barriers to good teaching and learning that teachers face. Class Charts is a quick and easy seating planner and behaviour management tool that records behaviours in less than 30 seconds and can instantly create and rearrange seating plans in a couple of clicks.
Class Charts suggests seating plans based on information provided by your school – such as achievement data – to help optimise pupil performance at the click of a button. It supports all staff – from NQTs to supply teachers – to take a proactive approach to poor behaviour; reducing teachers' workload and removing barriers to learning.
Seating plans in seconds
Rearrange pupils by ability in a couple of clicks

Use safe mode to display the seating plan on a whiteboard

Highlight underachievement

Print beautiful, data rich seating plans for lesson observations and inspections

Works on whiteboards, laptops, iPads and phones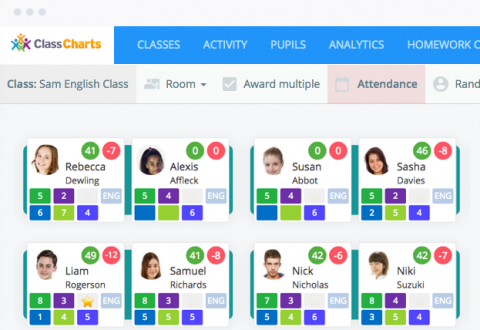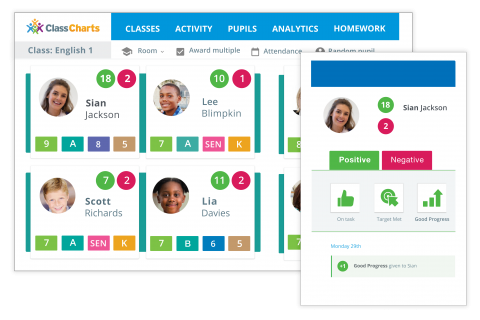 Fast behaviour management
Customise achievements and behaviours to match in with your existing school policy (SIMS write back supported)

Teachers can award achievements and behaviours in a couple of clicks and save time in the classroom

Easily award and manage detentions with our detentions module
Schools recommend us
The visual representation of the data really helps a teacher plan and organise the room to maximise learning opportunities and, if required, make changes quickly and easily. A real winner!

Source: Class Charts feedback
How class charts has helped schools


Get in touch
Want to find out more about Class Charts? Fill in our short enquiry form and we'll be in touch. 
Latest news and guidance for managing behaviour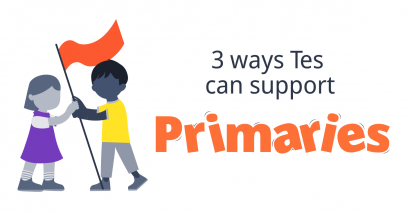 Explore how our trusted education solutions can make working life simpler...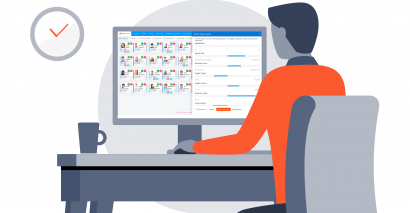 Georgina Theobald, data manager at Harefield Academy, explains the positive impact...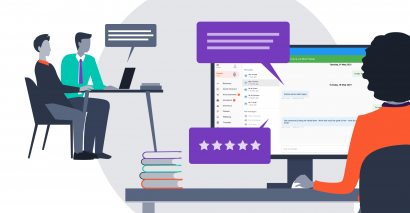 Build better connections across your school with Class Charts
* Based on a teacher having 10 classes and changing their seating plan once per term
** 100% of schools who use Class Charts who were Ofsted rated 'Requires Improvement' for personal development, behaviour and welfare improved to 'Good' at their next inspection