Safeguard my school
Monitor safeguarding concerns
Enable staff to easily report safeguarding concerns, ensure compliance and provide auditable safeguarding evidence.
Monitor safeguarding concerns
Access for all your staff to view and report safeguarding concerns in one place

Individual safeguarding profiles to collate issues for each student in chronological order

Comprehensive data dashboards, automatic alert system and quick reports to enable early identification of safeguarding risks and trends

Works on any web enabled device, plus through iOS and Android apps to make it easy for staff to report at home or in school

Ensures compliance with current legislation, standards and guidance, and provides auditable safeguarding evidence

Simple and easy to use software that reduces staff time, paperwork and administration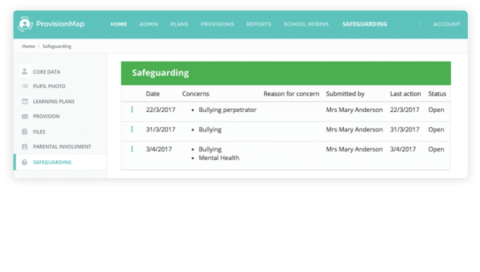 Support staff to easily report safeguarding concerns
Our software Safeguard my School, powered by EduKey, makes it easy for school staff to report their safeguarding concerns. Designed by teachers and professionals to meet the needs of every school, our system ensures compliance with current legislation, standards and guidance and provides clear, auditable safeguarding evidence. Our comprehensive data dashboards and automatic alert system enable the early identification of risks and trends across all safeguarding concerns. 
Create individual safeguarding profiles
With Safeguard my School each student has their own individual safeguarding profile which neatly collates all safeguarding issues that are relevant to them. This makes it easier to spot trends and patterns for each child and take the appropriate action. Profiles can be accessed securely from wherever you have an internet connection and will display across all devices including tablets and smartphones.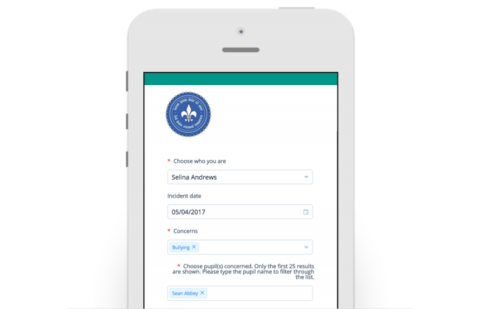 Enable guest staff to make safeguarding submissions
While staff are stationed in different schools, they may need to submit a safeguarding concern regarding a pupil in their care. We're developing a new feature where you don't need to add staff to your school list for them to report a safeguarding concern. Simply provide them with the hyperlink and school password and they'll be able to enter their details.
Automatically build safeguarding chronology
With Safeguard my School the chronology around a student is built automatically and trends are much easier to notice than they would be on separate documents. Each safeguarding issue is timestamped and the ongoing management of the issue is neatly organised into a chronological safeguarding log.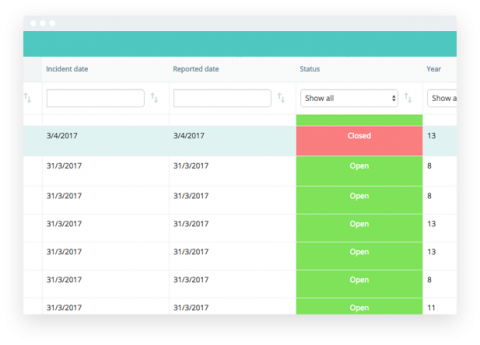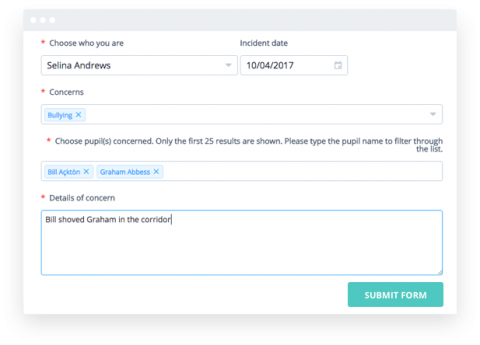 Access all your safeguarding information in one place
Our software is easy to use and reduces staff workload, with no need for paper, no lengthy form-filling and the option to attach relevant files. You can involve a specific person or team in a concern yet still maintain confidentiality and enable safeguarding leads to quickly follow up on information supplied by staff.
Get in touch
Want to find out more about Safeguard my School? Fill in our short enquiry form and we'll be in touch. Alternatively, you can call us on +44 203 194 3050.
Latest news and guidance on safeguarding