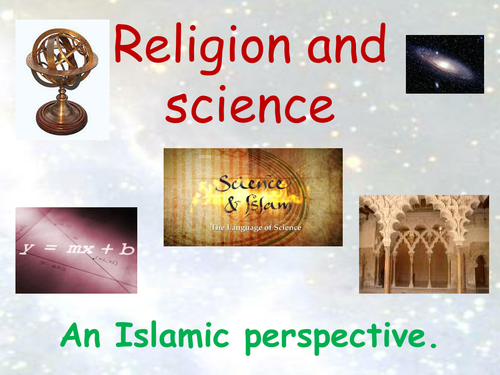 This is a PPT i made for year 12's at my second placement. I played them lots of video clips from the video on GOOGLE VIDEOS called - WHEN THE MOORS RULED IN EUROPE. this was a lesson to enhance thier knowledge on religion and science and how some religions CAN work along science. hope you like it. ******PLEASE PLEASE PLEASE RATE AND / OR LEAVE COMMENTS!******THANK YOU
Creative Commons "Attribution"
A really good starting point for the A level unit.
You have relied on trying to find science in the Qur'an, (i'jaz) to present your views. There are some serious problems with this because the Qur'an is not a science book. It is a revelation from God. Many of attempts at finding science in the Qur'an involve a clear misunderstanding of science, often get the science wrong and sadly force an unsustainable interpretation on the Qur'an. For a good understanding of i'jaz and its problems I suggest you read chapter five of Islam's Quantum by Nidhal Guessoum. Nidhal is an astronomer/astrophysicist and a professor at the American University of Sharjah. his book is probably the best available on the relation of Islam and science.
I thought this was absolutely brilliant. Thank you.
Good work! :-)
Graet. Shukriya, great ppt
Report this resourceto let us know if it violates our terms and conditions.
Our customer service team will review your report and will be in touch.