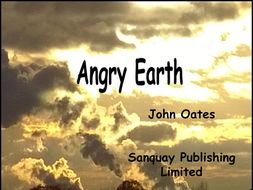 Angry Earth - MP3s (Backing Track) & Score - John Oates
This song is about the earth and the natural and wild events that can often happen on our planet. It is for children aged between 6 and 11 and would fit well with topics about tsunami, wild fires, wild weather, earthquakes or volcanoes.

A clip of the song can be heard at www.sanquaypublishing.co.uk or by searching on iTunes or Spotify.
Read more