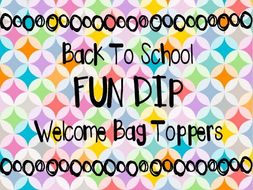 Back To School Fun Dip Candy Welcome Bag Topper
Use these cute toppers to make a quick welcome treat for your new students. These are perfect for the first day of school or a meet the teacher day!

These are easy to prepare, and the toppers staple right to the top of the Fun Dip package.
Read more