Co-ordinates Treasure Map - KS1
A basic treasure map activity, useful for teaching co-ordinates in Year 2 or 3.
Last updated Nov 27, 2014, created Nov 17, 2010
Error occurred while adding this resource to your favourites list. Please try again later.
Ages
Categories
This was great thanks. I got the children to add a KEY!

very useful resource. thank you

A great idea i will be teaching this tomorrow.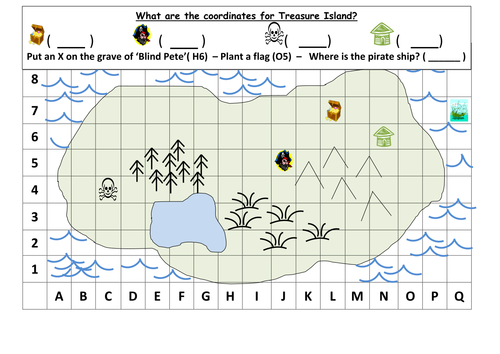 Downloads

49442

Views

112626

Created

Nov 17, 2010

Updated

Nov 27, 2014