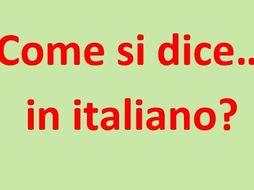 Come si dice "Please" in italiano? Posters with useful questions.
These few posters can be a useful addition to your Italian classroom, helping students address you in Italian when they need to ask a question.
To be printed in color, they will make your life easy when you ask your students to address you in the target language.
Have fun!
Read more