Dodecahedron 2013 Calendar
Calendar we created for the big 12/12/12 day. Enjoyed by all students from year 9 to year 13. Makes a lovely 3D calendar for students/staff to keep.
Last updated Jan 5, 2013, created Dec 23, 2012
Error occurred while adding this resource to your favourites list. Please try again later.
Ages
Categories
Excellent idea and resource - I'll be doing this the 1st week back! Thanks for sharing.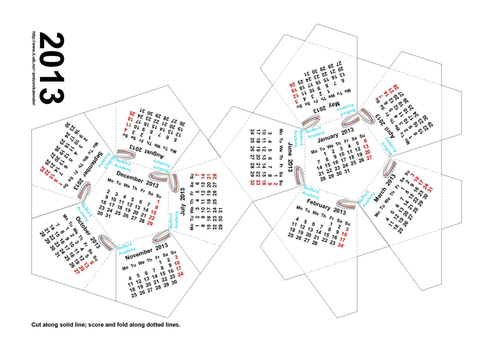 Downloads

206

Views

973

Created

Dec 23, 2012

Updated

Jan 5, 2013