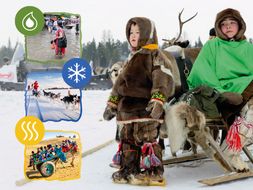 Engineering our Existence
The existence at the extreme STEM resources are aimed at key stage 3 pupils and could be used as part of the curriculum, in STEM clubs or as a drop down activity day.
The resources explore how different indigenous populations have used engineering to allow them to live in extreme environments and what we can learn from these solutions. They also explore some modern engineering solutions to living in extreme environments.
Read more