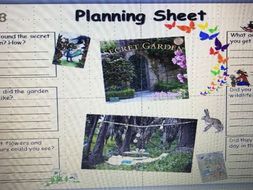 English- Practice Exam Paper- The Railway Children and The Secret Garden
My students are currently studying AQA Step Up to English, in preparation for their exam I created this resource to give them a practice for the real exam. This can be adapted for GCSE and KS3 purposes.
We have been studying component 2- Family
For this we have done a series of lessons based on The Secret Garden and The Railway Children.
I have used the AQA exam paper for this module and adapted it to fit in with the two books.
This is a good revision exercise for your students before they sit the paper or students that want to practice some English skills pre-GCSE.
Students practice:
-Inferring
-Creative Writing
-Comparing two texts
My students found it very useful
Hope you enjoy :)
About this resource
Info
Created: Jan 10, 2018
Updated: Apr 10, 2018
By adding a School licence it allows you to share this resource with colleagues at your school. Without it, this resource is licensed for use only by you. Read licence details