Forgiveness Assembly - Jo Berry's Story
A true story and accompanying PowerPoint to underline the true meaning of forgiveness.
Last updated Jun 3, 2013, created Apr 17, 2012
Error occurred while adding this resource to your favourites list. Please try again later.
Ages
This resource has not been assigned any Ages.
Categories
Wow! That's a powerful message, thank you.

thank you

Thanks for sharing.

Great, real story to help children think about the power of forgiveness and for forgiving yourself. Thank you for sharing!

Just what I was looking for. Thanks so much for sharing!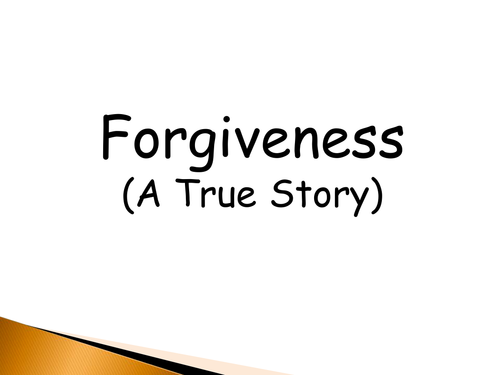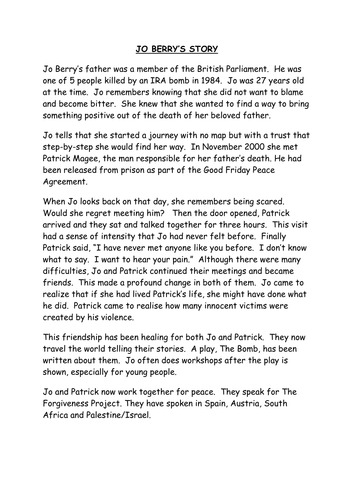 Downloads

9212

Views

18651

Created

Apr 17, 2012

Updated

Jun 3, 2013