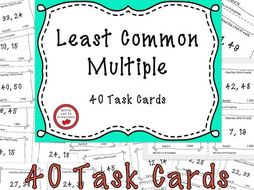 Free Download - Least Common Multiple Task Cards
40 Task Cards: Least Common Multiple

4 cards per page. Includes answer key and printable answer recording sheet for students. This product is printer friendly. No clip art or heavy borders requiring lots of ink!

Suggestions: print on colored paper and laminate to last several years!
Read more