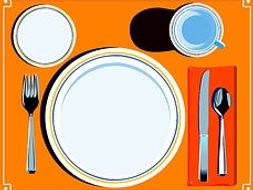 German Reading: In the Restaurant ~ Im Restaurant
In this easy reading, students are German can learn how to order food naturally in a restaurant. The reading contains a glossary of new food vocabulary specific to Germany.

Activity idea: after reading have the students "role play" going out to eat in a German restaurant by writing their own script to perform for the class or hand in for homework using the new vocabulary.
Read more