Introduction to Probability Powerpoint
A powerpoint introduction to Probability. Not my own work, merely a collection of other resources, BBC Bitesize, CGP and other web resources.
Last updated Jul 4, 2014, created Mar 10, 2013
Error occurred while adding this resource to your favourites list. Please try again later.
Ages
Categories
Thank you.

thanks

Thank you

This is a fabulous resource thanks!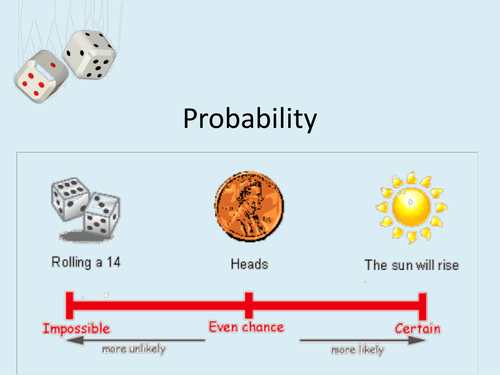 Downloads

18453

Views

41905

Created

Mar 10, 2013

Updated

Jul 4, 2014