KS3 Maths Angles in a triangle animation
Powerpoint suitable for KS2 and KS3 Maths: Shape, space and Measure / Geometry - Triangle properties. This animation shows how angles in a triangle lie and a straight line and therefore add up to 180. I usually get students to test this out with their own card triangles and use this animations as a summary.
Gareth1512

5 years ago

Report

I like this as it shows clearly how and why the angles in a triangle add up to 180 degrees. You could get the pupils to do this with paper too. Nice to start off a lesson on angles showing this and starting a discussion.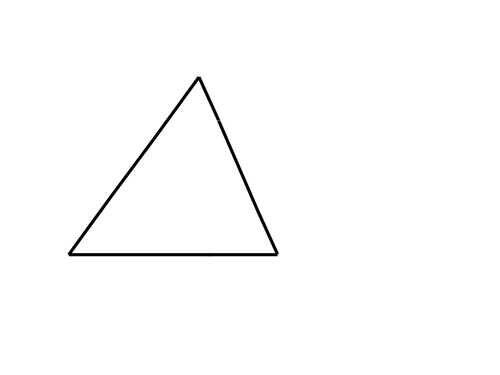 Downloads

1222

Views

3109

Created

Oct 27, 2011

Updated

Jun 4, 2013
Related resources
Popular resources by this author
Popular paid resources