Ros Wilson Writing Levels
Criteria for use with Big Writing
Downloads

84478

Views

199232

Created

Aug 28, 2007

Updated

Sep 19, 2014
Related resources
Popular resources by this author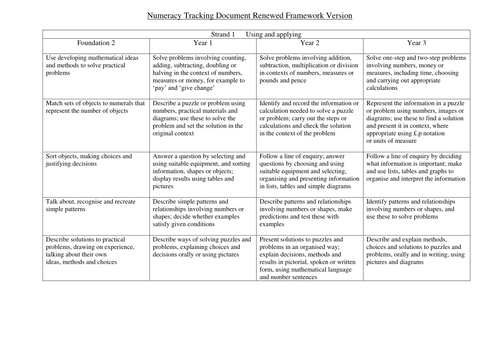 This is the grid we use for medium term planning in maths. Objectives from the new maths framework show progresssion from one year to the next. An easy way to show differentiation, it is also used as an assessment tracking grid by highlighting and annotating what the children have achieved. Can also be used to create curricular targets for different ability groups.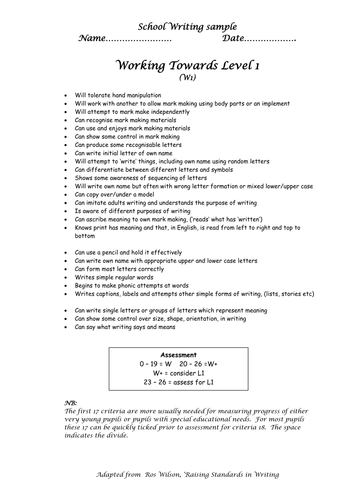 Criteria for use with Big Writing. Appropriate for Early Childhood Education (Pre-K and younger). ECE-TE, ECE-TE-in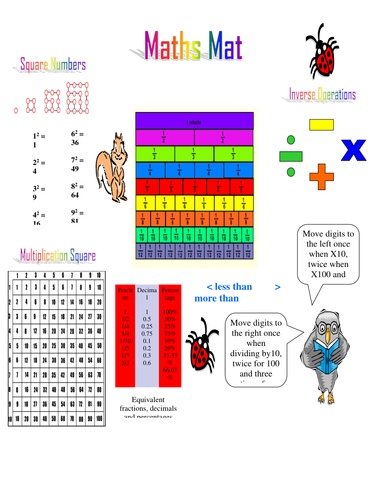 Mat with some key number facts for children to refer to while working. Aligned with Common Core State Standards: 3.NBT.3, Number and Operations in Base Ten; 4.NBT.6, Number and Operations in Base Ten.
Popular paid resources