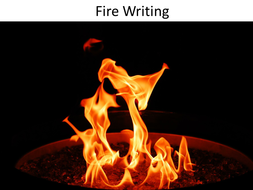 Science club activity 1 - Fire writing
This is one of a series of popular engaging science club activities for students that a colleague and I organise. This is a fire writing activity where students make and use a saturated sodium nitrate solution if they are able (HAZARDOUS). For weaker students this could be made in advance. They then paint this solution onto filter paper and dry it using a low temperature hairdryer and apply a glowing (not lit) splint. This is based on a RSC practical. Please rate this resource and leave feedback.
Read more
Report a problem
Creative Commons "Sharealike"