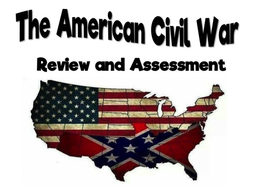 The U.S. Civil War Assessment- Context Clues & Primary Sources
Discard the paper/pencil approach to assessment. This quiz will have students access their knowledge of important facts and information regarding the United States' Civil War in an interactive & engaging way.

This PowerPoint presentation is rich in primary sources and colorful imagery that will prompt students to examine context clues when answering the provided questions.
Read more