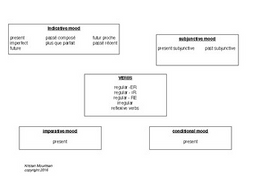 Verbs - a big picture
A resource to help students understand the 'big picture' of verbs in French.


Fellow teachers - Please consider a purchase from my store. You won't miss the $2+, but it will make a world of difference to me. Plus - you'll be getting something useful for your students! :-) Merci.
Read more