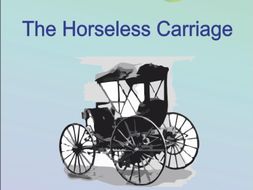 Victorian Times - Plays & Activity Pack
Three fantastic plays about Victorian life, & an Activity Resource pack.. These plays are great fun, many schools have bought these plays and tell us what a valuable resource they have become.
About this resource
Info
Created: Mar 15, 2017
Other resources by this author
Contains a Brief outline of the story of Oliver Twist, information on Life in a Victorian Workhouse, Worksheets to help encourage creative writing....
theatreworkshop
A fantastic 9 page resource for primary schools. The story of Eureka, Archimedes discovery and short worksheets to do in the classroom. Aimed for y...
theatreworkshop
Aust Forkbeard is a rubbish Viking. He sets off on an Adventure with his crew. He come across the island with the Monks on it - Lindisfarne. Read o...
theatreworkshop
Popular paid resources
Goes from the dinosaurs through key periods of history to the present day. Use MS Word to adapt it. I have added the Stone, Bronze, Iron and Middle...
MrCMaths
This lesson as a dragons den style group task, pupils worked in groups of 5 and each analysed one of the five inventions during the Industrial revo...
leighbee23
Intro overview lesson on the main changes that took place during the Industrial Revolution Print off the Cards and cut them up and get pupils to pu...
leighbee23
Updated resources
Worksheet for the BBC video, Children of the Revolution. The Children who built Victorian Britain, presented by Jane Humphries. This is an outstand...
WayneWoods
This scheme of work was originally made for a SEN group but has since been differentiated for KS3 and taught at year 8 and year 9 to a range of abi...
charstars
Booklet suitable for taking students through the background and reasons for the American Civil War. This is part of the OCR SHP GCSE and can be use...
Ironsided