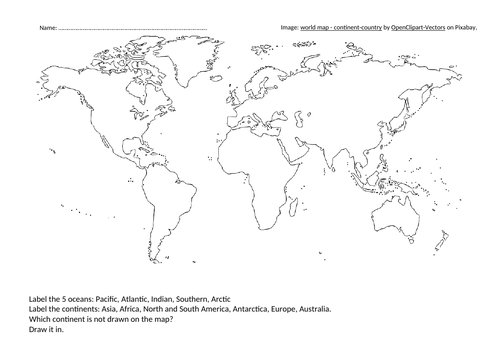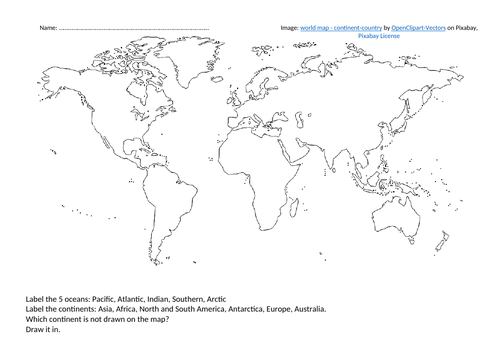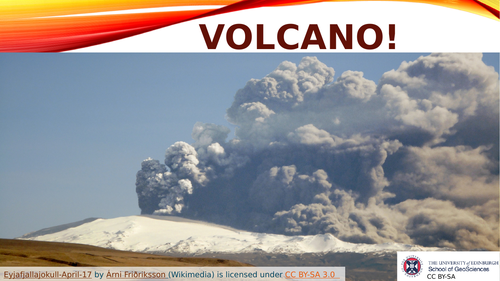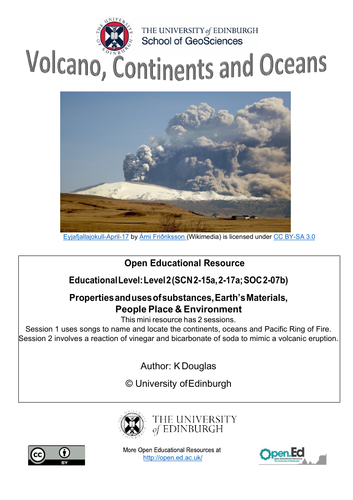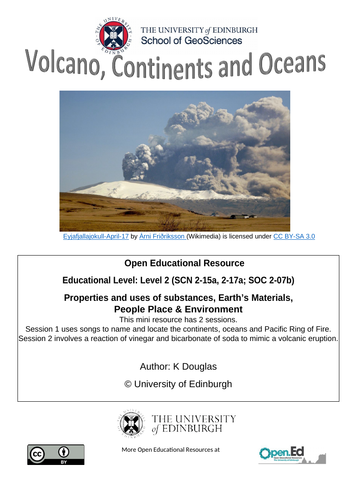 Properties and uses of substances, Earth's Materials, People Place & Environment
This mini resource comprises 2 sessions (or one afternoon).
Session 1 uses songs to name and locate the continents, oceans and Pacific Ring of Fire.
Session 2 involves a reaction of vinegar and bicarbonate of soda to mimic a volcanic eruption.
Session 1 is PowerPoint presentation, giving general background on the World Map and names and locations of the continents, oceans and by inference the Pacific Ring of Fire. Despite being ppt based, you can make it interactive and even sing along with the songs. A consolidation worksheet is included to label the world map.
Session 2 is a practical activity/demonstration. It involves using the chemical reaction (neutralisation) of bicarbonate of soda and vinegar. These react together to form carbon dioxide (CO2). Carbon dioxide is the fizzy gas in 'pop'. Adding washing up liquid and tomato ketchup to the mix allows for red CO2 bubbles from the mouth of the small drinks bottle. A copy and complete exercise can be copied from the second half of the PowerPoint.
Learning outcomes:
Sciences - Biodiversity and interdependence
SCN 2-15a: 'By contributing to investigations into familiar changes in substances to produce other substances, I can describe how their characteristics have changed.' and the explanatory benchmark, 'Observes and identifies some of the signs of a chemical reaction, for example, production of bubbles, colour/texture change and heat given out/taken in.'
SCN 2-17a 'Having explored the substances that make up Earth's surface, I can compare some of their characteristics and uses'
Social Studies - People, place, and environment
SOC 2-07b: 'I can describe the physical processes of a natural disaster and discuss its impact on people and the landscape and the explanatory benchmark 'the explanatory benchmark 'Describes the causes of a natural disaster such as a volcano, earthquake or extreme weather event'.
To find more Open Educational Resources from the University of Edinburgh, visit http://www.open.ed.ac.uk
Author: Kay Douglas of The University of Edinburgh, 2019.
Unless otherwise stated, all content is released under a CC BY-SA 4.0 license.
Creative Commons "Sharealike"
I like this resource because it covers the basics of volcanoes and the earth's structure as well as opportunities to go into greater depth via the links if needed. I am looking forward to using it.
Report this resourceto let us know if it violates our terms and conditions.
Our customer service team will review your report and will be in touch.