Exam & revision period - trends
Take a look at the detailed breakdown of search trends and resources in demand from last year to help you to prepare your resources for this year's exam and revision period.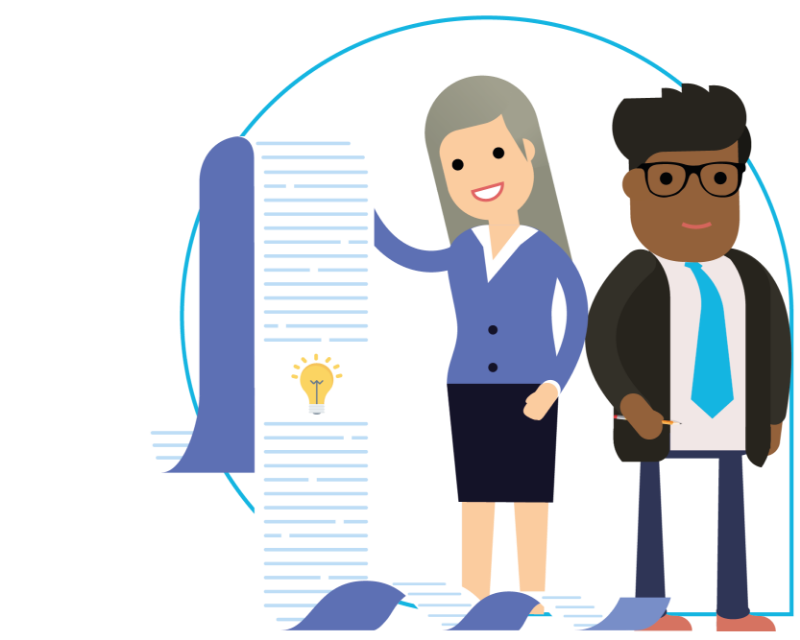 To support Tes authors with resource sharing, we've created an overview of current and past trending search terms around the exam and revision period to help make your resource authoring as simple and informed as we can.  
We've highlighted the search trends from the exam and revision period from 2022 and split them in to two sections (March/April and May/June) to make the data more insightful. As well as this, to give a more granular insight into the trends we've provided a breakdown of the top six search terms for several subjects on Tes. As we have done in previous trends campaigns, we've also provided the trends from some different areas of the world, so that you can target specific markets if you wish to. 
We will continue to update the user trends category of the author academy weekly, to further support Tes authors with resource sharing. On the user trends blog posts you'll find a breakdown of each week of 2022, so that you can plan your resource authoring in advance of upcoming trends!
Overall top 20 most searched for terms:
Easter

Fractions

Exam question practice

Ratio

Probability

Macbeth

Easter quiz

Revision

Angles

Ukraine
Assembly

Creative writing

Trigonometry

Unseen poetry

Percentages

World Book Day 

Romeo and Juliet 

Comprehension 

International Women's Day

Pythagoras
English
Macbeth
Creative writing
Unseen poetry
Romeo and Juliet
Comprehension
Reading Comprehension
Maths
Fractions
Ratio
Probability
Angles
Trigonometry
Percentages
Science
Photosynthesis
Forces
Electrolysis
Periodic table
Waves
Electricity
History
Industrial revolution
Holocaust
Cold War
Black death
Titanic
Vikings
Geography
Climate change
Global warming
Ecosystems
Weather
Rivers
Environment
Religious studies
Easter
Ramadan
Islam
Lent
Holy week
Buddhism
MFL 
Paques
Semana Santa
Translation
French Easter
Les vacances
Easter in France
Computing
Social media
Scratch
Python
Online safety
Spreadsheets
Internet safety
PSHE
Money
Careers
Inequalities
Mental health
British values
Healthy eating
Physical Education
Athletics
Rounders
Gymnastics
Health
Cricket
Badminton
SEND
Zones of regulation
EAL
Autism
Visual timetable
Dyslexia
Makaton
D&T
Food
Nutrition
Materials
Chocolate
Food groups
Alloys
Art
Pop art
Colouring
Patterns
Colour
Picasso
Graffiti
Topical
Easter quiz
Ukraine
World Book Day
International Women's Day
Easter maths
Earth Day
General
Exam question practice
Revision
Assembly
Quiz
Sats
Worksheet
Trends by location
To help you to target specific markets
United Kingdom 
Easter
Fractions
Ratio
Easter quiz
Revision
Macbeth
Probability
AQA
Angles
Unseen poetry
Australia 
Easter
Fractions
Persuasive writing
Pythagoras
Index laws
Trigonometry
Anzac Day
Algebra
Angles
Poetry
China
Circular test
Electricity
Changing sound
Phonics
Weather
VCE
Measure in cm 
Cambridge
Prepositions ville 
Holes KS3
USA
#Googleexpeditions
Volume
Ramona's World
Lines best fit
Worksheet
Our planet
Pi Day
Exam question practice
Poetry
Passe compose
Rest of world
Exam question practice
Easter
Worksheet
Cambridge
Probability
Ukraine
Fractions
Reading comprehension
Trigonometry
Edexcel
Overall top 20 most searched for terms:
Platinum Jubilee
Probability
Fractions
Quiz
Exam question practice
Revision 
Ratio
Project
Macbeth
Angles
Assembly
Creative writing 
Trigonometry
Queen's Jubilee
Time
Photosynthesis
An Inspector Calls
Money
Comprehension
Pythagoras
English
Macbeth
Creative writing
An Inspector Calls
Comprehension 
Romeo and Juliet
Reading comprehension
Maths
Probability
Fractions
Ratio
Angles
Trigonometry
Time 
Science
Photosynthesis
Forces
Periodic table
Electrolysis
Space
Carbon Cycle
History
Stolen generation
Industrial revolution
Cold war
Holocaust
Black death
Titanic
Geography
Climate change
Ecosystems
Global warming
Rock cycle
Sustainability
Weather
Religious studies
Islam
Buddhism
Hinduism
Sikhism
Judaism
Philosophy
MFL
Translation
Les vacances 
Les choristes 
Translations
La ropa
Cinco de Mayo
Computing
Social media
Scratch
Python
Online safety
Spreadsheets
Excel
PSHE
Money
Careers
Mental health
Healthy eating
Inequalities
British values
Physical education
Athletics
Rounders
Games
Cricket
Javelin
Tennis
SEND
EAL
Zones of regulation
Visual timetable
Autism
Dyslexia
Makaton
D&T
Food
Nutrition
DT activities
Food groups
Materials
Fast fashion
Art
Pop art
Colouring
Photoshop
Graffiti
Colour
Picasso
Topical
Platinum Jubilee
Queen's Jubilee
End of term
Transition
End of year quiz
Pride month
General
Quiz
Exam question practice
Revision
Project
Assembly
Escape room
Trends by location
To help you to target specific markets
United Kingdom
Platinum Jubilee
Probability
Quiz
Revision
Fractions
Ratio
Project
AQA
Macbeth
Queen's Jubilee
Australia
Stolen generation
Fractions
#Googleexpeditions
Trigonometry
Pythagoras
Probability
Index laws
Algebra
Forces
Angles
China
Circular test
IB
AMC10
Global perspectives
Electricity
Phonics reader
Measure in cm
Job
IAL biology Edexcel
Persuasive writing language
USA
Refugee week
Stolen generation
#Googleexpeditions
Our planet
Adjectives
Ramona's World
Worksheet
Proportion
Stripe pyjama boy
Exam Question Practice
Rest of world
Exam question practice
Probability
Quiz
Reading comprehension
Fractions
Edexcel
End of year quiz
Platinum Jubilee
Report comments
End of term