Planning preparation for science teachers
Get started on next year's planning with this collection of biology, chemistry and physics resources
With many classes now preparing for exams, take advantage of the extra time to get ahead with your planning for next year. But don't worry, you are not alone! We've hand-picked some of the very best schemes of work, unit plans and comprehensive lesson ideas to help you out.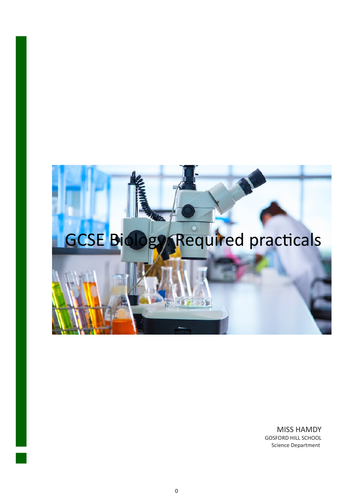 Booklet containing all the AQA required practicals, with space for pupils to write a risk assessment, expected results and explanations, as well as how to improve the practicals.
This is not a lab-book where they can record results in a table, this is intended to link as revision after practicals have been completed, linking to the exam questions where pupils are required to discuss methods with scientific explanations and improvements.
Of course this can be edited for your own use!
By
biomia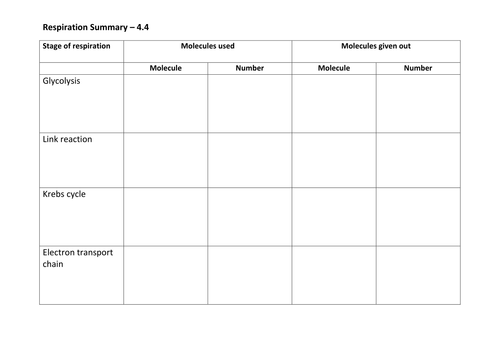 This package is a scheme of work designed to take students step by step through respiration. This is designed to be used with AQA, but i have also used this with OCR as well. There are individual assessments to go with each PowerPoint to help monitor progress. Areas covered: Links, Krebs, electron transport chain, glycolysis and aerobic respiration.
By
heathlucy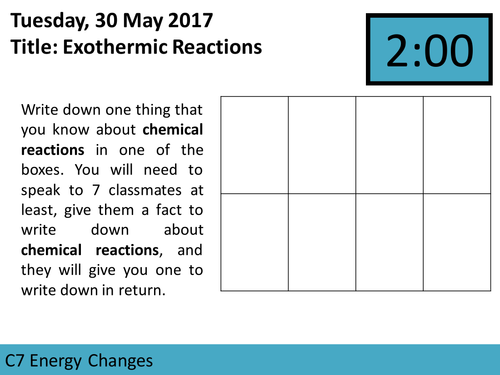 This is a sequence of lessons that I use for teaching the topic C7 Energy Changes for the new AGA GCSE. This can be used to teach students following the Trilogy Specification. These lessons cover 5.5 Energy Changes and Required Practical 10 from the Chemistry Specification.

The lessons in the sequence of lessons are:
L1 Exothermic Reactions
L2 Endothermic Reactions
L3 Investigating Temperature Change - Required Practical
L4 Reaction Profiles
L5 Bond Calculations

Also included in the accompanying scheme of work. These lessons can also be downloaded separately from my store.
By
ScienceTeacherXX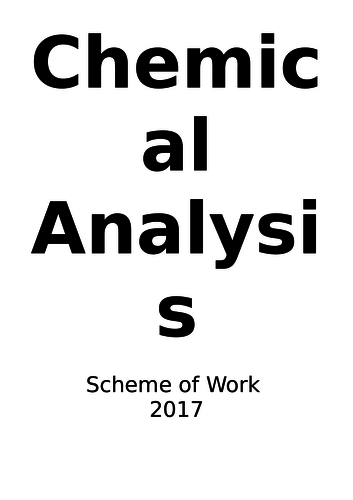 Scheme of work for the chemical analysis part of the AQA GCSE specification. You should risk assess any practical work before you carry it out.
By
lelias111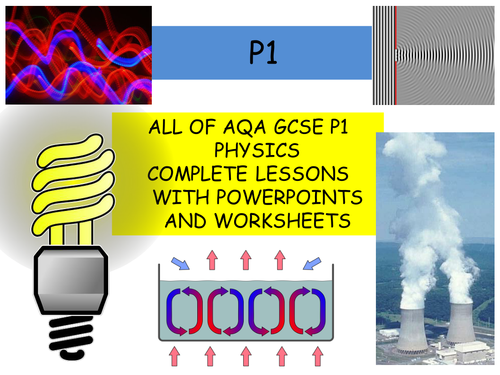 Complete set of lessons for AQA GCSE Physics P1 including key content from AQA.
The content of GCSE Physics P1 is covered over 20 separate resourced lessons all in the same format for continuity and direction for pupils (some of which are suitable for double lessons). Please do look at the shop if you wish to look at more detailed breakdowns of the lessons included in this bundle. FREE REFLECTION LESSON AVAILABLE TO DOWNLOAD IN SHOP TO CHECK FORMAT AND QUALITY OF RESOURCES.

Lesson 1- Radiation and Surfaces
Lesson 2 – States of matter, evaporation & condensation
Lesson 3 – Conduction
Lesson 4 - Convection
Lesson 5 – Specific Heat Capacity
Lesson 6 – Heat transfer by design
Lesson 7 – U-values & Payback time
Lesson 8 – Forms & Conservation of Energy (+ energy transfer diagrams)
Lesson 9 – Energy Efficiency, Sankey Diagrams & efficiency calculations
Lesson 10 - Energy & Power of Electrical Devices
Lesson 11 - Cost of Electricity
Lesson 12 – Methods of generating electricity
Lesson 13 - National Grid
Lesson 14 – Wave Properties
Lesson 15 - Reflection
Lesson 16 - Refraction
Lesson 17 – Diffraction
Lesson 18 – Sound
Lesson 19 – Electromagnetic waves
Lesson 20 – Big Bang Theory & the expanding universe

Includes collection of exam style questions in Power Point, useful for AfL and revision.
Lessons are noted with Lesson number as taught by me and also to help identify what resources belong together, you may wish to teach topics in a slightly different order.

I do update the lessons with changes, improvement, additional slides and new worksheets so do check back after download at points to see if there have been additions since your first download.
By
Nteach
I have taken the spec, write learning objectives and sorted them in to lesson blocks. and then worked out the number of hours I think it would take to teach.

The ideal situation has worked out as a year 3 plan, taking out all the practicals and setting a lot of homework has worked out as a 2 year ("Oh ****, why didn't they tell us earlier") plan.

Chemistry can be found at https://www.tes.com/teaching-resource/2-and-3-year-gcse-plan-for-new-2016-aqa-combined-and-separate-science-chemistry-11322526

I'm using this as the basis for the SOWs I'm writing
Atomic Structure and the periodic Table can be found here https://www.tes.com/teaching-resource/aqa-atomic-structure-and-the-periodic-table-full-scheme-of-work-for-new-gcse-2016-spec-11317289
By
pkScienceAndMaths